Needles and Accessories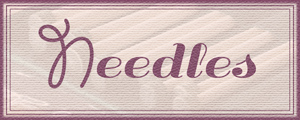 New Arrivals: beautiful range of KnitPro Symfonie & Exotica wooden shawl pins, see below!  KnitPro Swifts and Ball Winders also in stock, some of the best tools for knitters on the market.
Knitting Yarns by Mail offer a comprehensive range of both pairs and circular knitting needles, extra long or large diameter needles, childrens needles, knitting gauges, row counters, stitch holders, swifts, ball winders and other accessories for the keen knitter.
 The perfect place to find your knitting needles and other accessories, in stock right here in Australia.