Needles and Accessories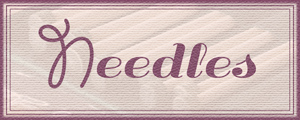 Knitting Yarns by Mail offer a comprehensive range of both pairs and circular knitting needles, extra long or large diameter needles, childrens needles, knitting gauges, row counters, stitch holders, swifts, ball winders and other accessories for the keen knitter.
 The perfect place to find your knitting needles and other accessories, in stock right here in Australia.
** Knitters note: in the interest of making our knitting range more sustainable & environmentally friendly,  we are phasing out plastic knitting needles.  As an alternative, we have a large range of metal Zing and bamboo needles, which are both a delight to use, and more sustainable options.  Plastic needles are available only whilst current stocks last.