Knitting Pattern Books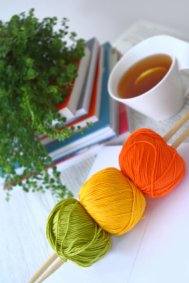 At Knitting Yarns by Mail you can buy knitting patterns from big names including Jean Greenhowe, Jo Sharp, Cleckheaton, Debbie Bliss and Heirloom, as well popular Patons knitting patterns and our own unique designs plus more.  There's something here for every knitter looking to buy their knitting patterns online.
Patterns range from easy knitting patterns suitable for beginners, to advanced knitting patterns for experienced knitters. We stock baby patterns, hat patterns and other garments, accessories and homewares, knitting patterns for multi-shade yarn and lots more!
To buy crochet patterns, please visit our new Crochet Corner.