Knitting Pattern Leaflets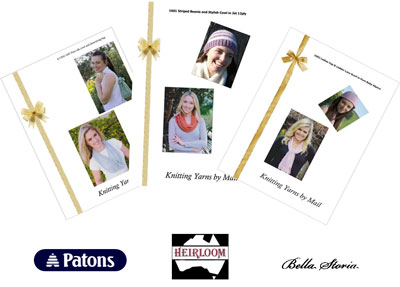 There's something here for every knitter looking to buy their knitting pattern leaflets online.  Start with our range of low cost, exclusive pattern leaflets, designed especially for you.  All our patterns are check-knitted by our dedicated team of knitters, ensuring your projects are a success - every time.  These patterns are often worked in yarns with limited pattern support elsewhere; so they're a great choice when you're keen to try something new but can't find a suitable pattern.  Our leaflets are amazing value too, costing less than a ball of yarn!
Of course, we've also got a huge range of leaflets from the big brands including Heirloom, Bella Storia and Patons, so you're sure to find something to tempt you!
If you're looking for pattern collections with multiple projects, visit our Knitting Pattern Books page.  Or is crochet more your style?  Visit our Crochet Corner to view our wide range of crochet patterns.