40cm Long KnitPro Zing Fixed Circular Needles
*  In the interest of keeping needles available for everyone who needs them, please only order the needles you require.  We have a current limit of one pair of needles per diameter per customer at the moment to ensure all our customers are able to continue knitting. *
40cm long Zing fixed circular needles, crafted from superior grade light weight metal in a spectrum of vibrant & lively colours.  The colours are consistent across the Zing range: so if you've got 4mm circulars, they'll be the same sapphire blue as the 4mm straights or double pointed needles, for easy location in your knitting kit.
Main image is for display purposes only: colour of your needles will match the diameter you select (see chart).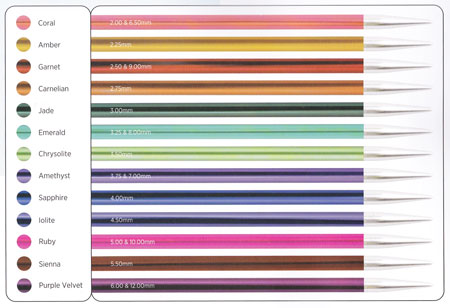 This product was added to our range on 7th September, 2018.