KnitPro Bamboo Needle Set: High Quality, Sustainable Bamboo Needles
KnitPro Bamboo needles are made from high quality, environmentally friendly Japanese bamboo. These needles are sustainably produced in fabulously finished fine bamboo for a naturally satisfying knitting experience.  The green case perfectly complements the ivory needles and sustainable, eco friendly nature for convenient, beautiful storage.
This set of 10 pairs of single pointed needles (30cm long) includes pairs in the following sizes:
3mm, 3.5mm, 4mm, 4.5mm, 5mm, 5.5mm, 6mm, 7mm, 8mm, 10mm.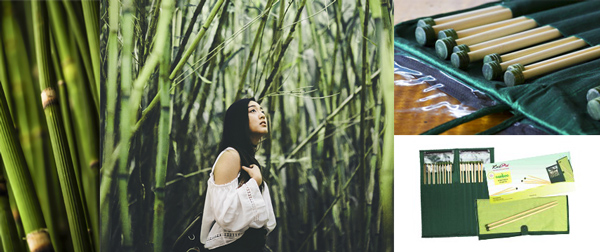 This product was added to our range on 22nd February, 2018.