Specials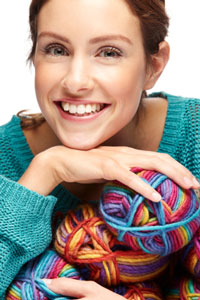 Got Your Eye Out For A Bargain?
We regularly update our specials, clearance stock and Special Buys, so check back regularly for what's new! You'll find premium quality yarns here at amazingly low prices!  All specials are available for a limited time only whilst stocks last.
Looking for more specials?  You'll find Spot Specials on individual shades of yarn on our Knitting & Crochet Yarns page, and also the odd special on Pattern Books or Knitting Needles.  These specials might last for a few days or a few weeks, and will change without notice, so if you find one, grab it quick! 
If you're scrolling through a category such as the Knitting & Crochet Yarns, you can pick the Spot Specials by the black price text crossed out and the special price next to it in red.  Other shades within that yarn may still be at the original full price (we apologise for any confusion: we don't have the facility to add "from...  $" to the main page, so you'll need to go into the individual products to see what's discounted).  Happy Hunting!