KnitPro Nova Metal Double Pointed Sock Needles 2.25mm
Nova is a classic and the obvious choice for those who prefer a metal needle. It is exceptionally light on the hands, smooth and durable, and helps you speed up your knitting. Pointed and tapered tips make all projects easy – even lace. Affordably priced and durable, this is a needle for everyone, from beginner to experienced hands.
Nova double pointed needles are smooth to touch, with gradually tapered points and shiny polished surface, these needles are completely a knitter's delight.
Ideal for smaller in-the-round knitting projects such as socks and gloves. Durability of brass metal guarantees minimal wear and maximum life.
These double pointed needles come in a set of 5, and are 15cm in length.  Available in 2.25mm diameter only (perfect for sock knitting).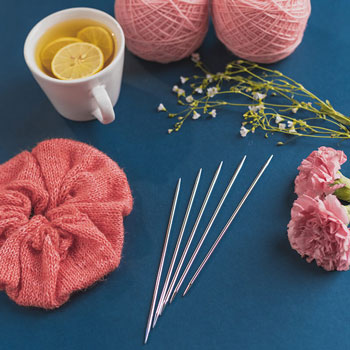 This product was added to our range on 28th April, 2022.