Kit: Beginners Learn to Knit Starter Kit with Pure Wool Yarn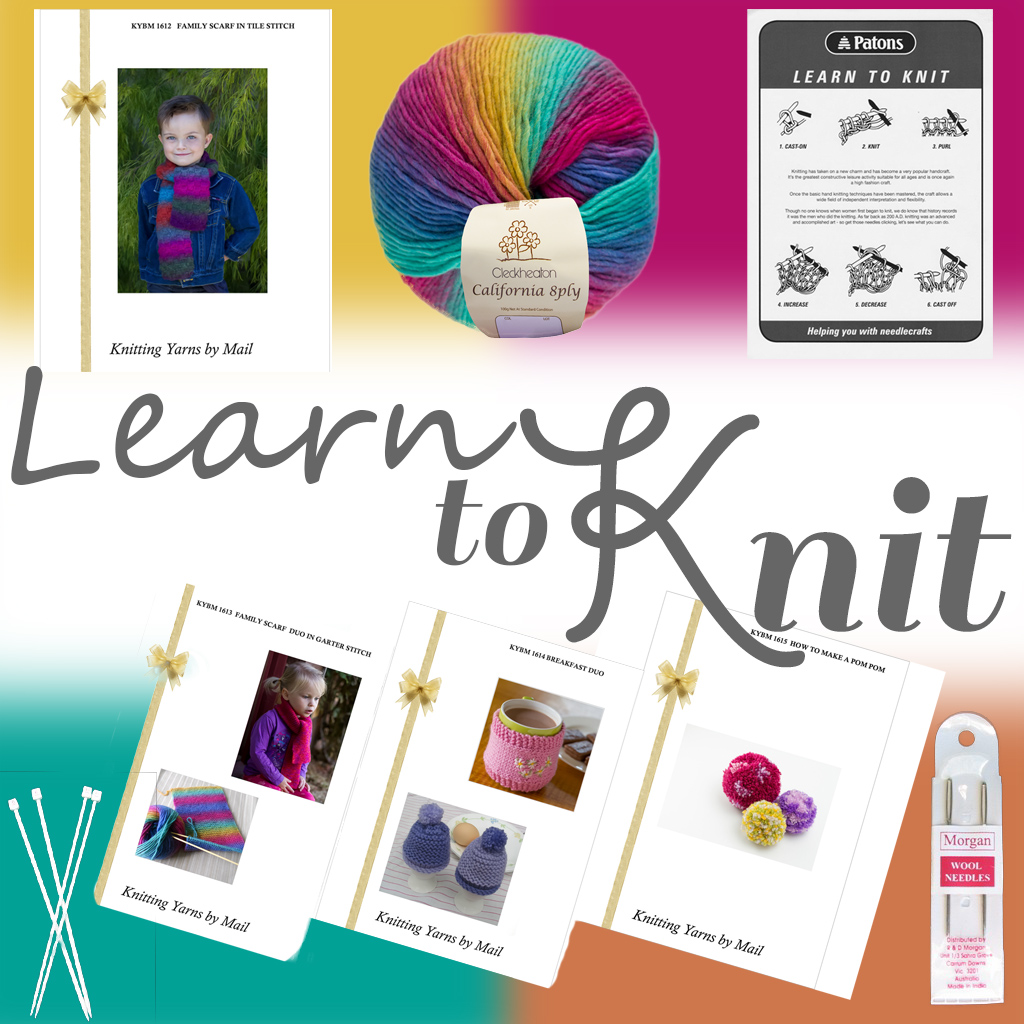 Start your knitting adventure with our Learn to Knit Starter Kit! The kit contains everything you need to make this easy scarf in any size from preschooler to adult, plus several bonus patterns to continue your knitting journey.  This kit would make the ideal gift for children or adults interested in learning to knit - or a great way to grab yourself a bargain and craft your own Tile Stitch Scarf.
The Learn to Knit Starter Kit contains:
a copy of our exclusive Family Scarf in Tile Stitch pattern (in 3 sizes: pre-schooler, 6-8 years and adult)
200g of pure wool 8ply yarn to complete your scarf project, in your choice of shade (see options below)
a pair of 4mm knitting needles to work your project
wool needle
a copy of Patons Learn to Knit 4-page instructional leaflet
Exclusive pattern leaflets: easy projects for beginner knitters including our Family Scarf in Garter Stitch Duo, Breakfast Duo and How to Make a Pom Pom
Save now!
Just click on the picture to see a larger view of what's inside your Starter Kit.  Here's to new beginnings!