Kit: Tassel Cushion KKA2109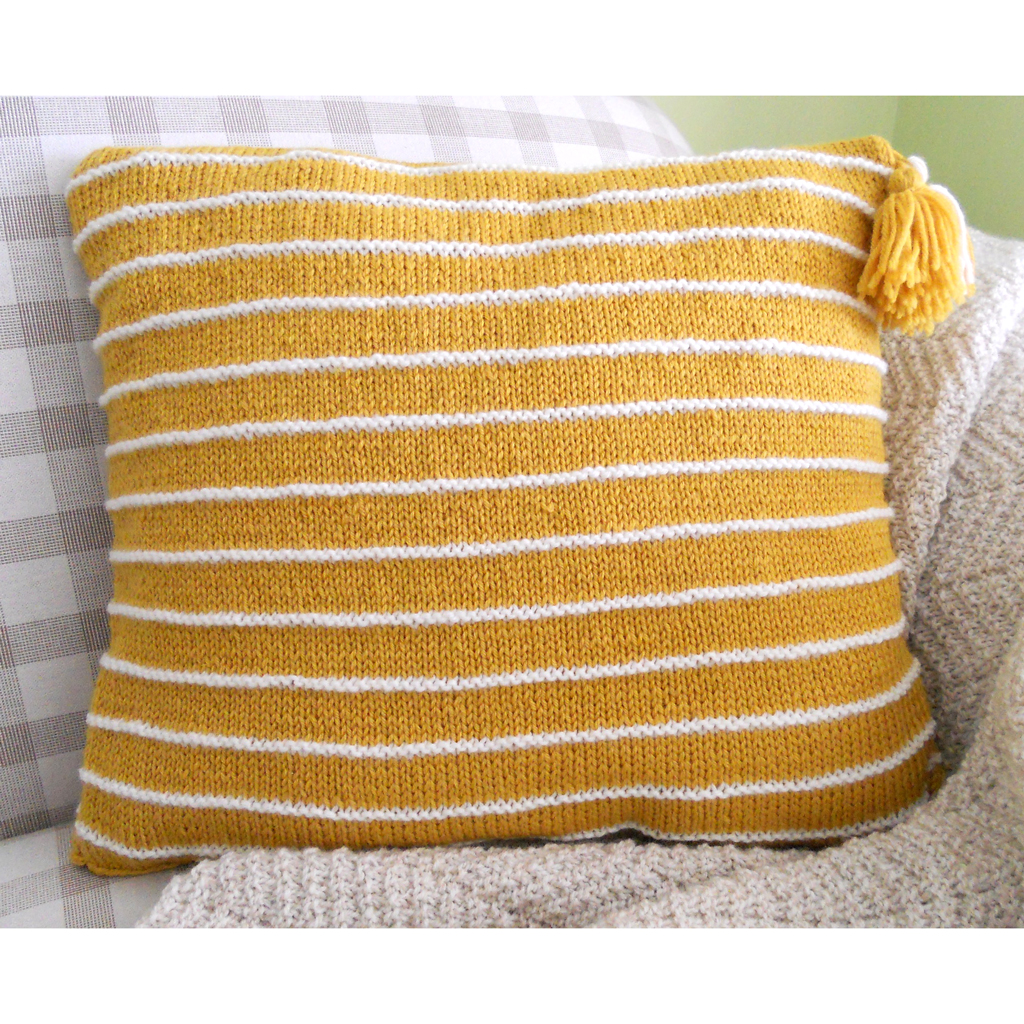 Bright, fresh striped cushion featuring a decorative tassel.  This cushion will freshen up the decor of your loungeroom, bedroom or kids' room, adding a splash of colour to the room.
Available in a range of shades to suit most living areas, as well as shades great for kids' rooms such as Cherry Blossom, Sky Blue and Persimmon, there's something here for all tastes.  Prefer something else?  That's OK too! See below for instructions of how to choose your own custom kit shade.
Size: approx. 40cm square
The Tassel Cushion kit KKA2109 contains:
4 balls Heirloom Merino Magic (Main Colour: in your choice of shade below)
1 ball Heirloom Merino Magic 8ply (Contrast Colour: natural as pictured for all kits)
a copy of our exclusive Tassel Cushion pattern leaflet
You will also need a pair of 4mm knitting needles, wool needle, cushion insert and optional zip fastener (not included).
* Note: we've selected a range of shades which will look great in this pattern.  If you'd like something a bit different to match with your decor, please select your shade from our full Heirloom Merino Magic 8ply range, then call Alison on 0408 992 927 or email stokesay@bigpond.com with your selection.  You can then choose the Custom Shade button below to purchase your custom kit.