Babies 4 & 8ply - Newborn Gifts Book 368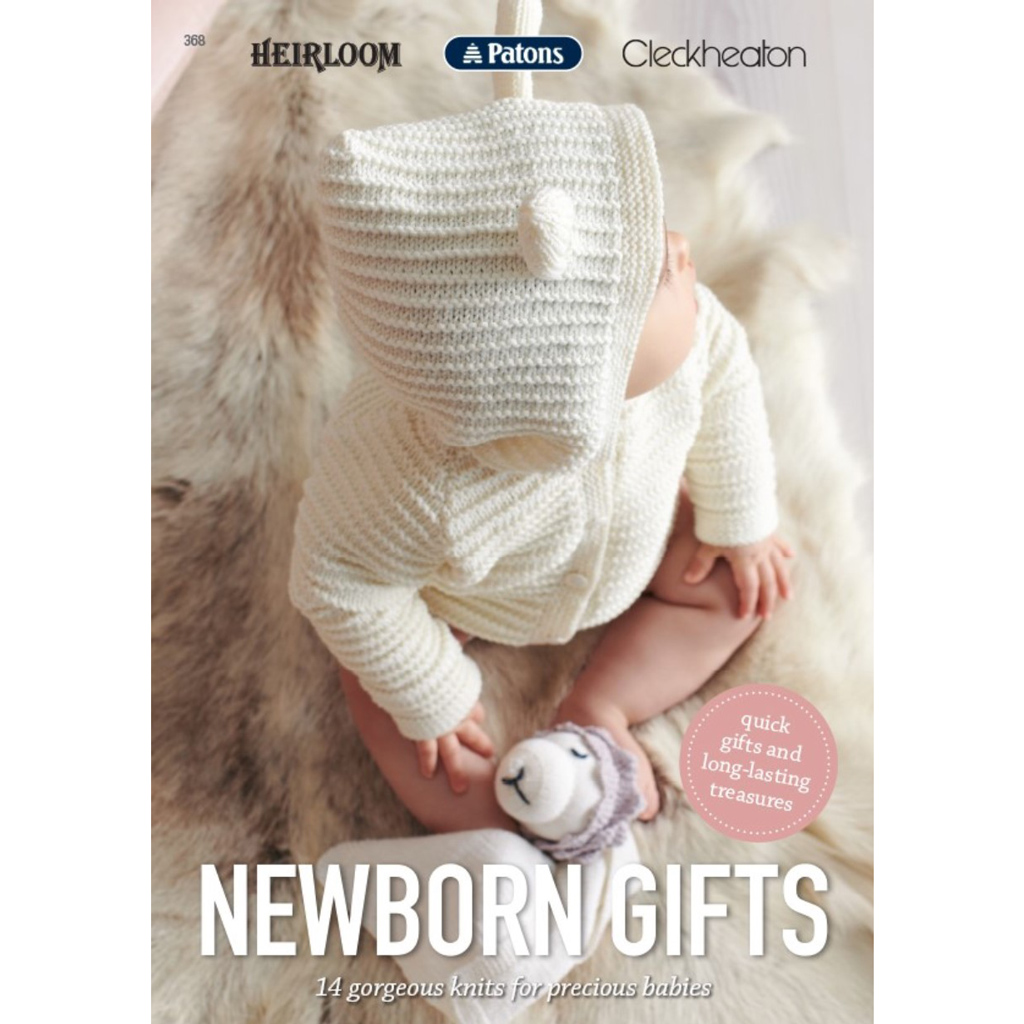 14 gorgeous knits for precious babies; quick gifts and long-lasting treasures.
This beautiful collection of patterns features 4ply Heirloom Baby Merino yarn and 8ply wool yarns, for a versatile range of projects to cover bubs (and Mum's) every need.  Whip up a quick pair of baby socks to keep bub's toes warm; craft an adorable animal hoodie from just 3 balls of 8ply; or create an heirloom blanket to be treasured by generations to come.
Patterns include:
Animal Hoodie 8ply: Intermediate Knit (3-7 balls)
Tiny Socks 4ply: Easy Knit (1 ball)
Guernsey Jumper: Intermediate Knit (2-4 balls)
Delicate Hat 4ply: Intermediate Knit, 1 ball
New Journey Blacket 4ply: 80cm x 100cm Intermediate Knit, 12 balls
Patterned Bonnet 8ply: Intermediate Knit, 1 ball in each of 2 shades
Two-Tone Bootees 8ply: Easy Knit, 1 ball in each of 2 shades
Cosy Overpants 8ply: Intermediate Knit, 2-4 balls MC, 1 ball CC
Keepsake Blanket 4ply: Advanced Knit, 6 balls
Every Day Vest 8ply: Intermediate Knit, 1-2 balls
Bloomers 8ply: Intermediate Knit, 1-2 balls
Tiled Blanket 8ply: Intermediate Knit, 3 balls in each of 5 shades, 4 balls of a 6th shade
Baby's First Beanie 8ply: Easy Knit, 1 ball in each of 2 shades
Lion Toy 4ply: 22cm x 22cm, Intermediate Knit, 1 ball in each of 2 shades, plus a small amount of black yarn for embroidery face, polyester fibre fill