Free Knit: Lavender Bag in Imitation Embroidery Stitch
Posted on 01 November 2018 | Comments: 0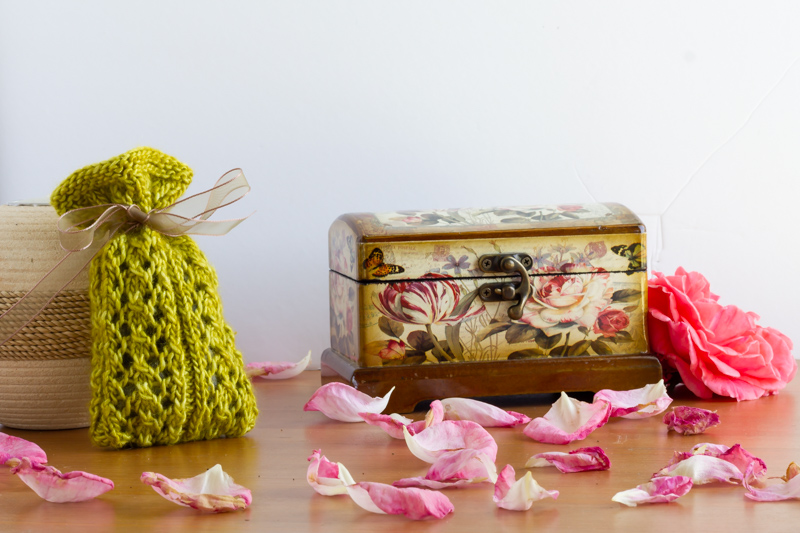 Lavender Bag in Imitation Embroidery Stitch
A sweet-smelling little addition to your gifts!
 
Materials:
1 ball Malabrigo Silky Merino 
Pair 3.75mm knitting needles
Wool needle to sew up
Instructions:
Using 3.75mm needles cast on 38 stitches.
Commence pattern.
Imitation Embroidery stitch pattern
Row 1 : * P2,sl 1, K1, psso, wrn to M1, K3, M1, K2tog rep from * to last 2sts P2.
Rows 2 & 4 : K2, * P7, K2 to end.
Row 3: * P2, K2, M1, sl 1, K2tog, psso, M1, K2 rep from * to last 2 sts, P2.
Work these 4 rows 10 times (40 rows in all).
Work 4 rows garter stitch.
Cast off.
Make up:
With right sides together sew back seam then sew seam along bottom.
Fill with rose petal pot pourri and secure top with ribbon bow.
Note: if using lavender or similar filling you may like to line the bag with organza.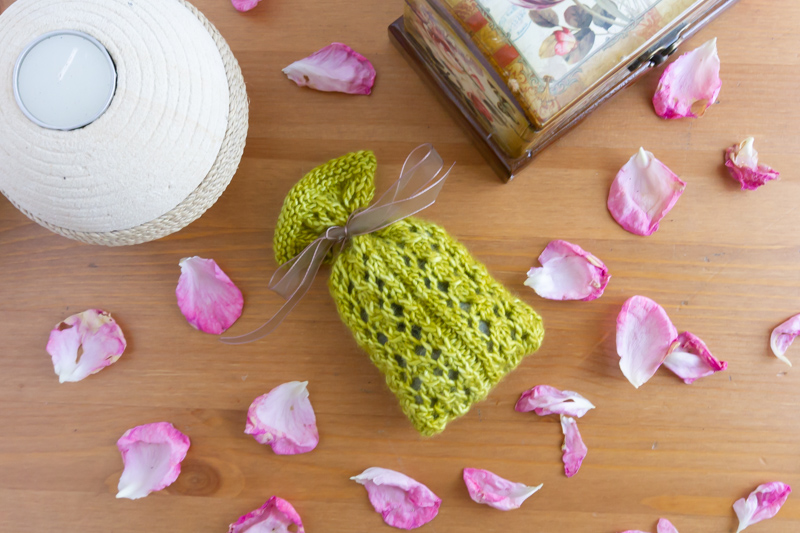 © 2018 Knitting Yarns by Mail
Want to see more from Knitting Yarns by Mail? Subscribe to our mailing list for style inspiration, new releases, special offers and patterns to your Inbox.