Free Knit - Reusable Kitchen Towel
Posted on 26 January 2022 | Comments: 0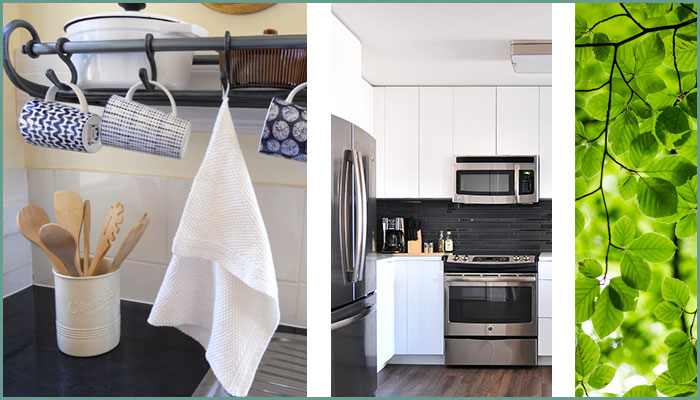 Free Knitting Pattern - Reusable Kitchen Hand Towel
Save money on expensive paper towels every time you rinse your hands in the kitchen. You'll save trees too, which is a win for the environment.
Whilst tea towels are great for drying dishes, in order to maintain a sanitary environment you need a separate towel for hands.  These reusable kitchen hand towels, with their optional clever recycled 'hanging loop', are just the ticket!
Size: approx. 35cm X 45cm
Materials: 
2 balls Heirloom Cotton 8ply
1 pair 3.75mm needles
Tension: 23sts to 10cm over stocking stitch using 3.75mm needles.
Instructions:
Cast on 85 sts.
Row 1: *K1, P1, rep. from * to end of row.
This row sets pattern (moss stitch).
Repeat 1st Row 5 times (6 rows moss stitch in all).
Work 6 rows garter stitch (knit every stitch).
Repeat 1st Row (moss stitch) until work measures 42cm.
Work 6 rows garter stitch.
Work a further 6 rows moss stitch as set.
Cast off in moss stitch.
Hanging Loop (optional):
The loop can be attached to one corner, centred on one end or along the side (as pictured). We made ours from a scrap of farbric tape, but larger garment labels (from the inside of tops or shirts) make excellent, and very stylish hanging loops: particularly if they feature an exclusive brand name!  Simply unpick the labels from any garments not suitable for the op shop; don't forget to salvage any useful buttons at the same time.  Alternatively, you could knit an icord loop on 3 stitches and attach.
Click here for a printable version of our Reusable Kitchen Hand Towel knitting pattern.
 © 2022 Knitting Yarns by Mail
Want to see more from Knitting Yarns by Mail? Subscribe to our mailing list for style inspiration, new releases, special offers and patterns to your Inbox.