Kit: Silky Merino Drawstring Bag KKA1901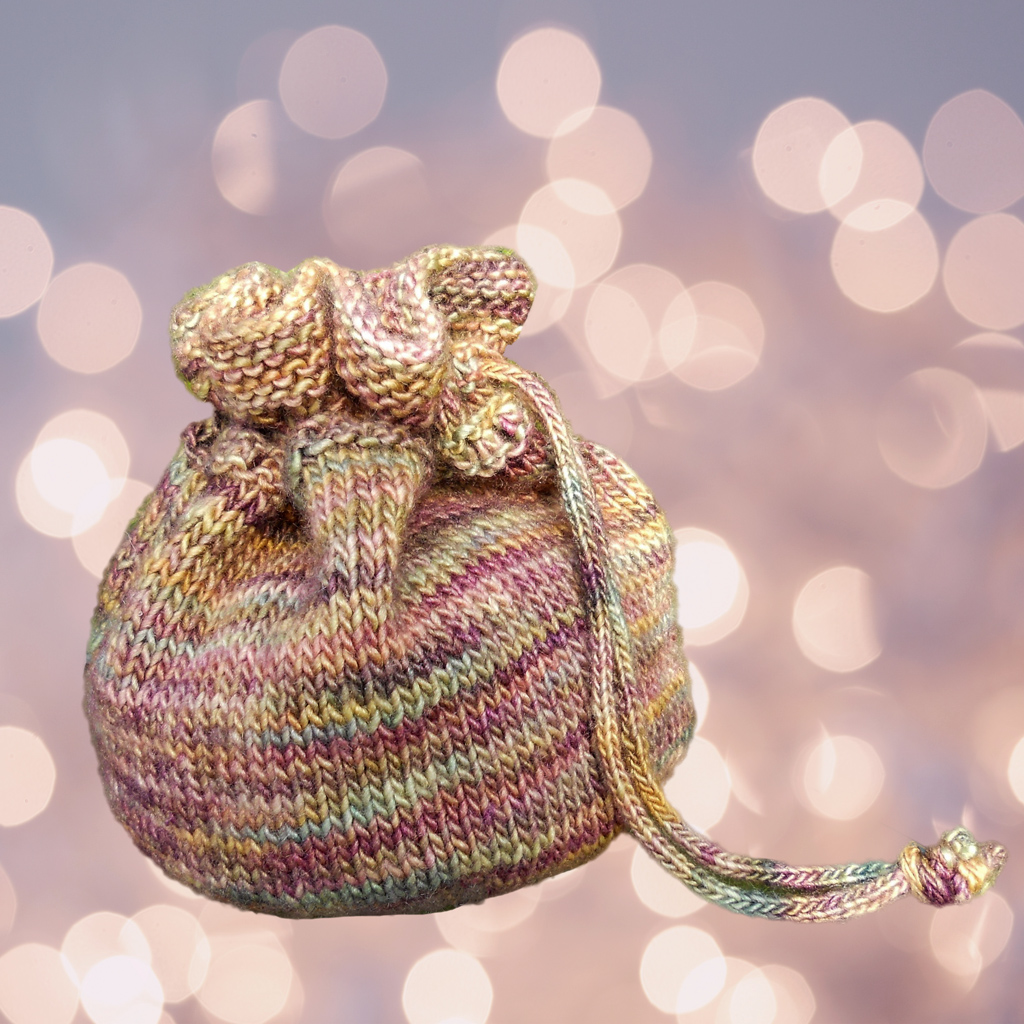 Complement your eveningwear with a silky soft drawstring bag in delicate watercolour ways that blend with a range of shades.  The silk-rich yarn composition gives your finished bag a gentle sheen and smoothness of handle, for a bag you'll want with you no matter the occasion.
Your Silky Merino Drawstring Bag Kit contains:
1 skein of luxurious Malabrigo Silky Merino yarn (51% silk, 49% merino wool)
a copy of our exclusive Silky Merino Drawstring Bag pattern leaflet
You will also need a pair of 4mm knitting needles, and a set of 4mm double-pointed needles to make the i-cord drawstring (not included).
Our Silky Merino Drawstring Bag is knitted in Shade Piedras.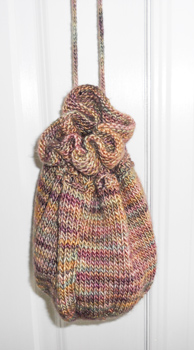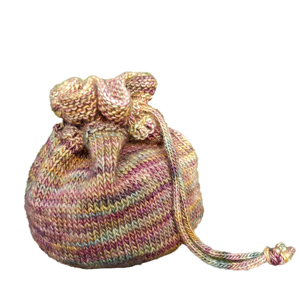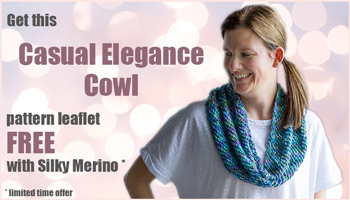 * Free pattern offer for a limited time, when you buy any Malabrigo Silky Merino kit or yarn (save $4.95).  Requires 1 skein Malabrigo Silky Merino, and a pair of 6mm needles.  No need to do anything: pattern leaflet will be included automatically with your order.  Our cowl in pictured in Shade Pradera.