KYBM1815 - Skinny Mini Rib Scarf in Mohair Mist - 2 sizes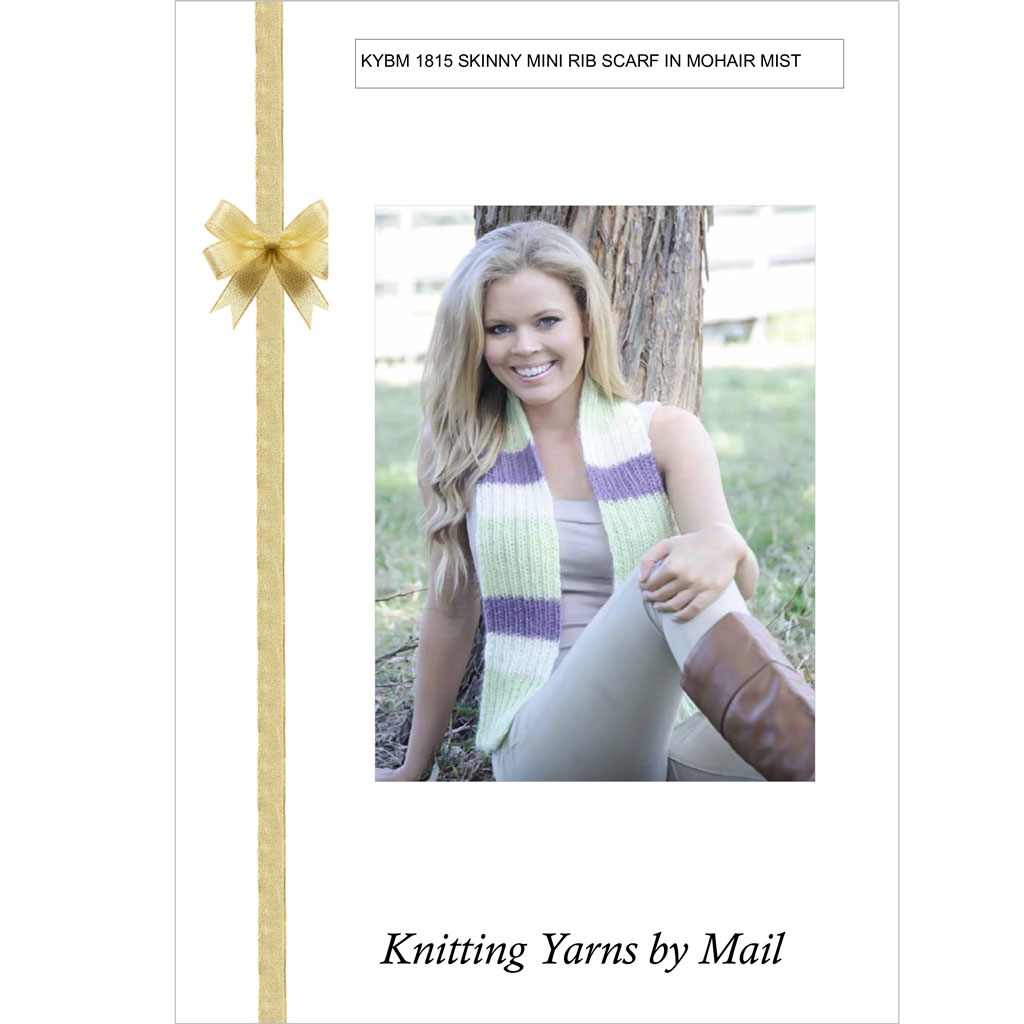 The mini scarf is a great piece to wear with a work jacket or tucked inside a casual coat. As Mohair Mist is a mohair/wool blend yarn, it's very warm despite being lightweight, so it's a great go-to accessory when Winter is at its peak.
Designed by Alison Craven, this pattern uses just one ball of Heirloom Mohair Mist yarn in each shade to make this short neck scarf as pictured (or 2 balls in green to make a scarf up to 2.5m long or length desired).
Dress length (as pictured): 125cm long x 12cm wide
Long: 250cm long (or length desired) x 12cm wide
You will need:
1 (2) balls Heirloom Mohair Mist MC (green)
1 ball Heirloom Mohair Mist C1 (purple)
1 ball Heirloom Mohair Mist C2 (cream)
1 pair 6mm knitting needles