Sock Knitting Roundup
Posted on 04 July 2018 | Comments: 0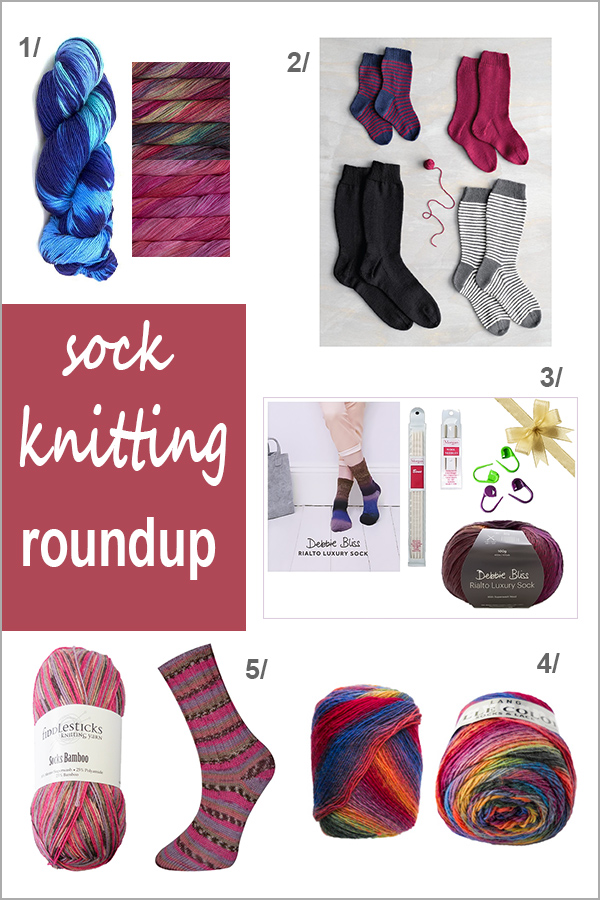 We've been so excited about all the new additions to our All About Socks category! Here's a roundup of our most popular sock yarns.
1/ Malabrigo pure merino wool sock yarn, watercolour multi-colourways, 100g hank
2/ Patonyle Merino Australian Made sock yarn, with bonus free pattern leaflet; neutral shades for everyday/work socks plus neons and multi-shades
3/ First Time Socks Kit, with multi-shade wool blend yarn, needles, stitch markers and simple how-to knit socks guide
4/ Lang Socks and Lace Mille Colori, superwash virgin wool in unique colourways
5/ Fiddlesticks Bamboo Sock blend, self-striping 100g ball
© 2018 Knitting Yarns by Mail
Want to see more from Knitting Yarns by Mail? Subscribe to our mailing list for style inspiration, new releases, special offers and patterns to your Inbox.