Free Knit - Foulard in Silky Merino
Posted on 08 August 2019 | Comments: 0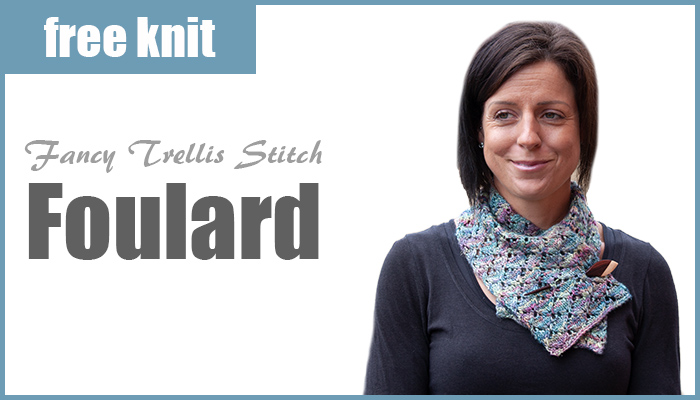 Where silk and merino meet comes perfection.
The delicate lace of trellis stitch is an ideal companion to stunningly soft Silky Merino, for a match crafted in heaven.
For a limited time, we're giving away our Fancy Trellis Stitch Foulard KYBM1823 knitting pattern free when you make any purchase from our store (RRP $4.95)*.  You can create this beautiful premium accessory for only $15, just a fraction of what you'd pay for a luxury silk/merino blend neckscarf in high-end stores.
If you'd like to knit this pattern, you'll need 1 skein of Malabrigo Silky Merino, plus a pair of 4.5mm knitting needles and a shawl pin such as the Arum Exotica wool shawl pin shown (optional).  We've reduced the price of this shawlpin to just $7.50 this month, to complete your look.
* pattern will be included automatically with your order.
© 2019 Knitting Yarns by Mail
Want to see more from Knitting Yarns by Mail? Subscribe to our mailing list for style inspiration, new releases, special offers and patterns to your Inbox.