Malabrigo Caracol 150g Super Bulky Kettle Dyed Yarn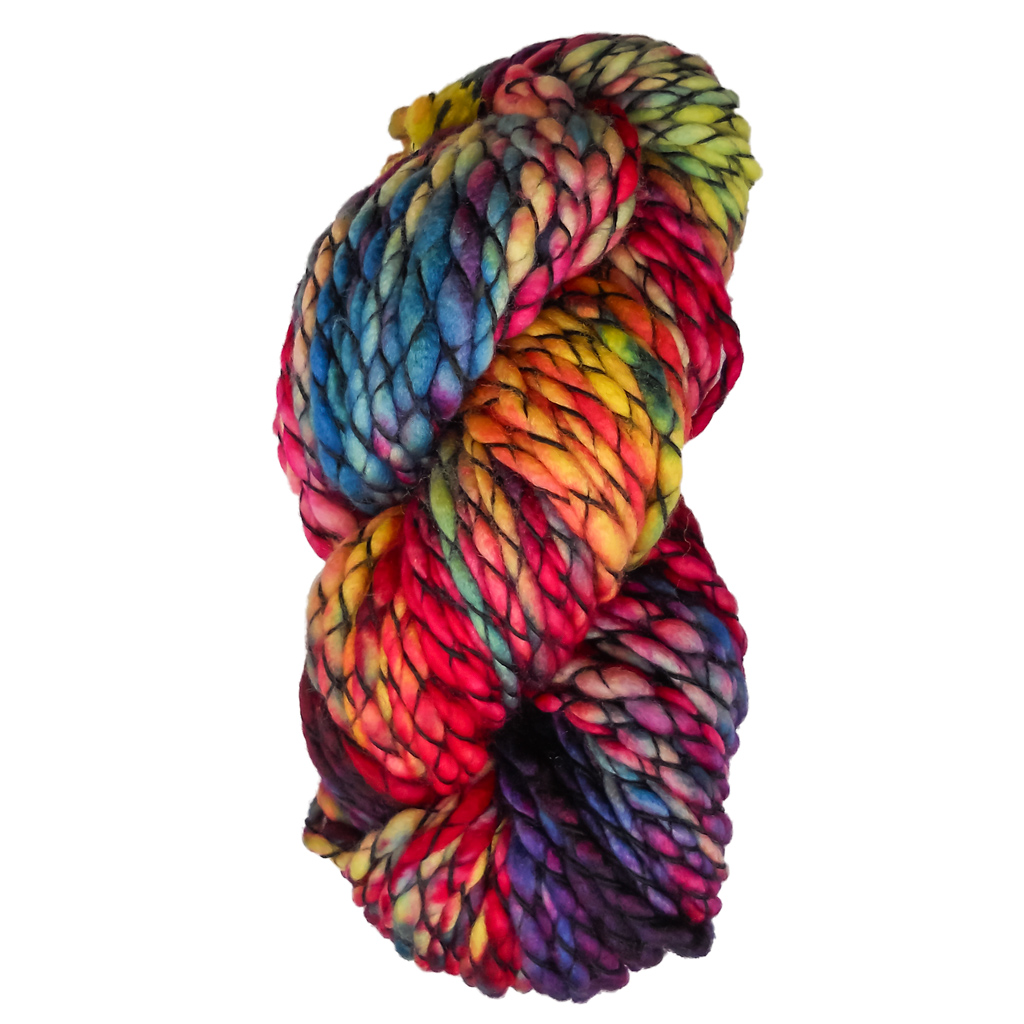 Malabrigo Caracol is a super bulky (approx. 20ply) yarn that's kettle dyed by hand in colours reminiscent of stained glass. A binder thread (black or dyed) wraps around a gorgeous single ply of thick-and-thin superwash Merino wool, creating fascinating visual texture both in the hank and the finished fabric.  Inspired by the style of handspun yarn, Caracol knits up into a cosy, fluffy fabric with tonnes of texture and visual interest. The beauty of this yarn is best displayed through simple stitch patterns.
Caracol is best for warm Winter accessories, big cosy afghans or chunky throws, and stocking stitch that's far from boring! 
Huge 150g skein (87m)
100% pure merino superwash wool
Tension: 9sts to 4 inches, recommended 9-15mm knitting needle or 10-15mm crochet hook
Gentle cold machine washable
*Note: Hand-dyed yarns have subtle variations in colors that are a natural part of the process. There may be small differences between pictures shown and the yarn you receive.  Be sure to get enough yarn to complete your project since each bag is a different dyelot.  This yarn has no true ply due to the thick-and-thin nature of the soft merino core.
Not sure what to knit with your Caracol yarn?  Add our exclusive pattern leaflet using the radio button below!  You can get more details about our 'La Rambla' triangular wrap pattern through the link here.  We also have a Caracol 'Snow Bunnies' Neck Scrunchie & Headband Kit , Chunky Beanie & Neck Wrap and Caracol Slouchy & Cowl Kit available on our Knitting Kits Australia page.
Bonus pattern when you buy Malabrigo Caracol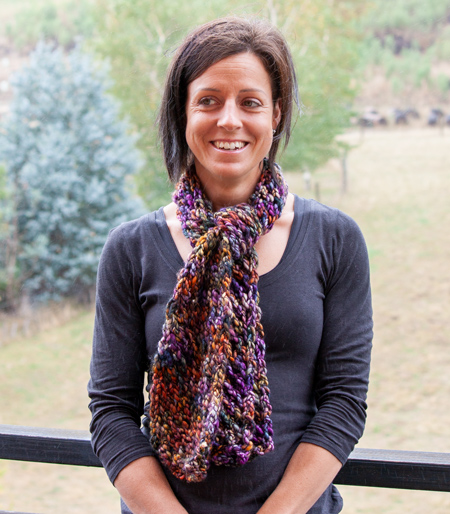 1 Skein Caracol Scarf (pictured in Shade Piedras), worked on 10mm needles, RRP. $4.95
Receive your bonus pattern leaflet KYBM1903 free when you purchase any quantity of Caracol yarn ($4.95 value). 
* If you would like to receive this pattern, please select it using the radio button below after you add the yarn to your order.