Kit: Chunky Slouchy & Cowl KKA2011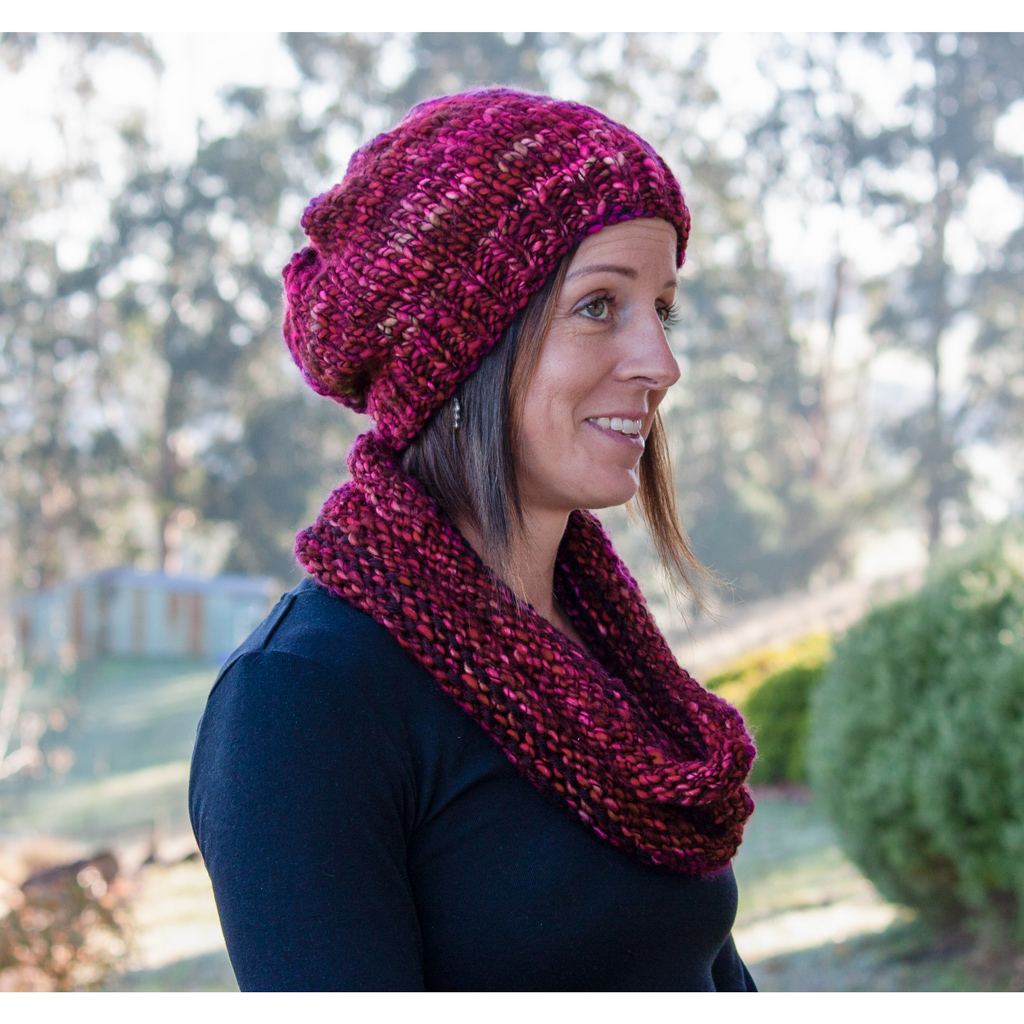 Cosy, modern and stylish, this slouchy beanie with matching cowl is perfect for the outdoors during colder weather.  This dressy combination is suitable to wear with business attire, but could also be dressed down and worn more casually with jeans and your favourite coat.
Difficulty: Easy
The Chunky Slouchy and Cowl Kit contains:
1 skein Malabrigo Caracol super bulky kettle-dyed superwash pure merino wool
1 ball Merino Magic 10ply for contrast stripe in cowl (Shade: Black for all kits)
a copy of our exclusive Chunky Slouchy & Cowl knitting pattern leaflets
You will also need pairs of 8mm, 9mm and 10mm knitting needles and a wool needle (not included).  Click on the main picture to see an enlargement of this beautiful super-bulky combination.