Cleckheaton She Knits 8ply 963 8ply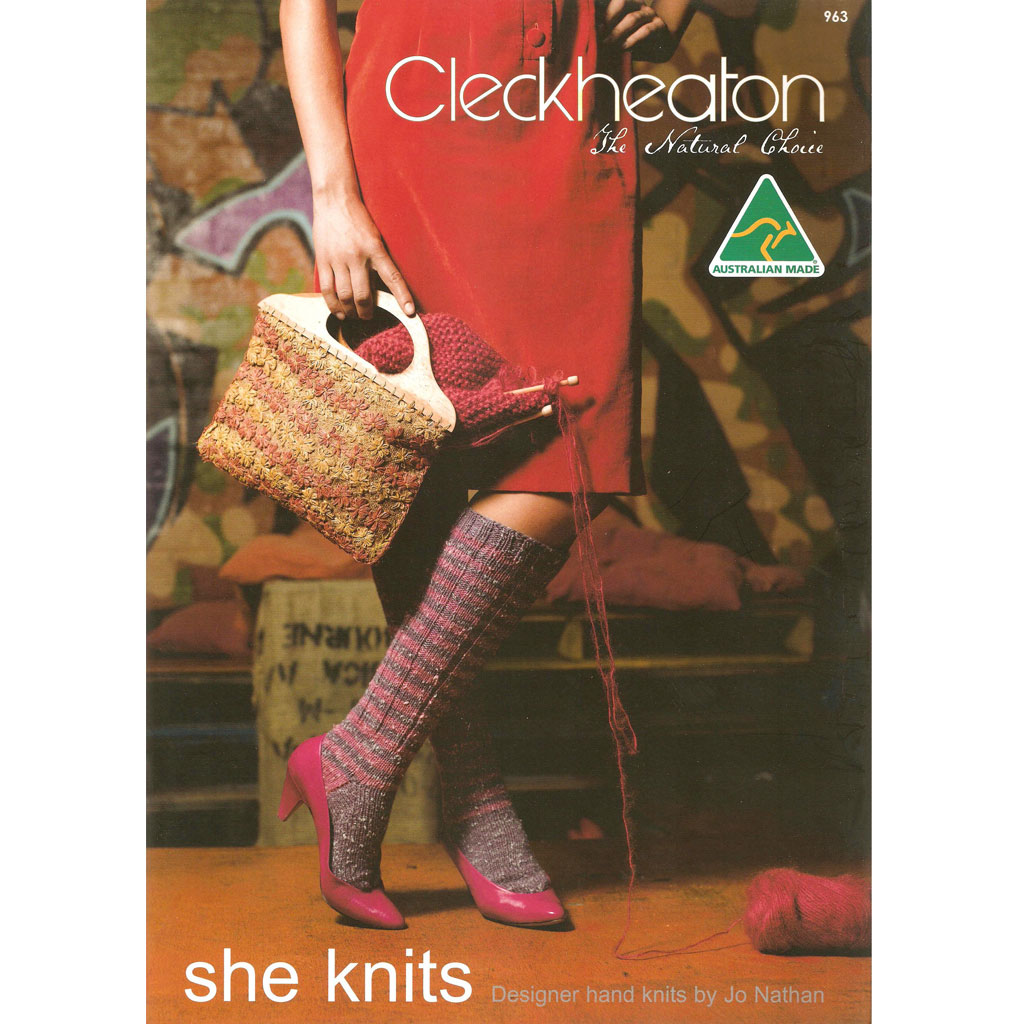 A collection of over 20 contemporary garments for the modern knitter, designed for 8ply wool and mohair yarns by renowned designer Jo Nathan.
From small simple projects for the beginner knitter to pieces that offer a challenge to the more experienced, "She Knits" gives anyone with a passion for fashion the opportunity to create their own designer garment.
Patterns include dresses, jackets, ponchos, headbands, belts, socks, scarves, vest and berets.
* Note: the mohair patterns will suit Bella Storia Damasco 8ply.