Knitting your way to a new multi-shade friendship
Posted on 12 July 2019 | Comments: 0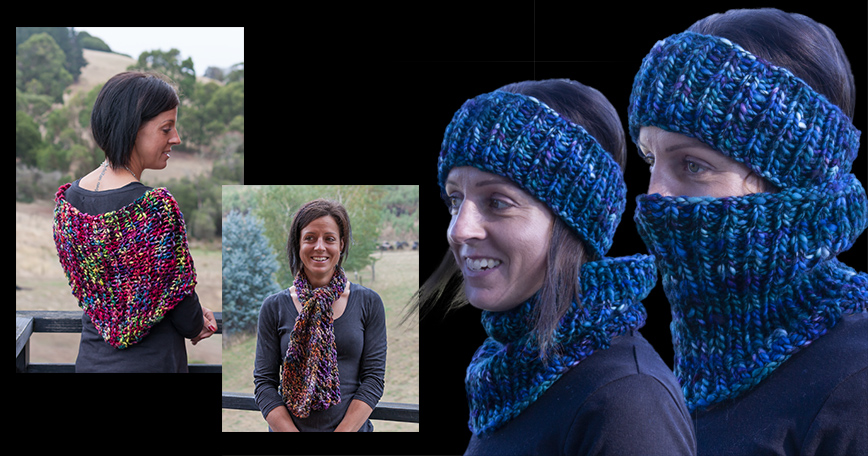 Crafting with a new multi-shade yarn is like forming a new friendship.
At first you're not sure what to expect.  Sure, it looks great in the ball, but this is only skin-deep.  What happens when you start to knit?  How do these splashes of colour work together knitted into a small garment? And then into something larger like a wrap, where it evolves into a larger block of patterning?
Our team of knitters have throroughly enjoyed getting to know Malabrigo Caracol; seeing the colours swim together row by row, and realising a thing of beauty was emerging beneath their needles.
Malabrigo Caracol is a super chunky, kettle-dyed pure superwash merino wool yarn unlike any we've seen before.  The binder thread holding the yarn together creates a stained-glass style effect with loads of texture and visual interest.
Based on our explorations, we've created a number of knitting patterns for Malabrigo Caracol (and had a lot of fun doing it!).  These patterns are exclusive to Knitting Yarns by Mail, and the great news for you: we're giving them away free when you buy the yarn at the moment. 
Visit our Malabrigo Caracol product page for details of needle and yarn requirements to make the patterns above (plus 2 more patterns for Caracol you'll receive too!).