Textured Heirloom Jazz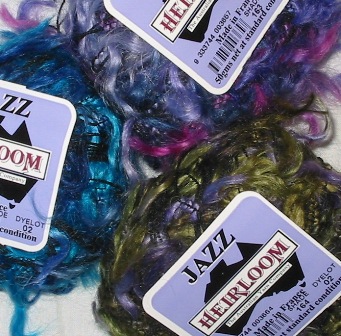 Tufted yarn ideal for scarves, trims and small projects in handy 8ply weight. Imported from France by Heirloom Yarns.
Break up large blocks of solid colour with a few rows of Jazz in a complementary tone to add texture, or add it to either end of a scarf or other accessory for a decorative finish.
Jazz is such a versatile yarn: see our free patterns page for a simple scarf pattern in Jazz, or invent your own custom designs!
50g (90m) ball.
74% mohair, 26% poly.
Suggested needle: 4mm.