Sock Duo 4ply Pattern 1501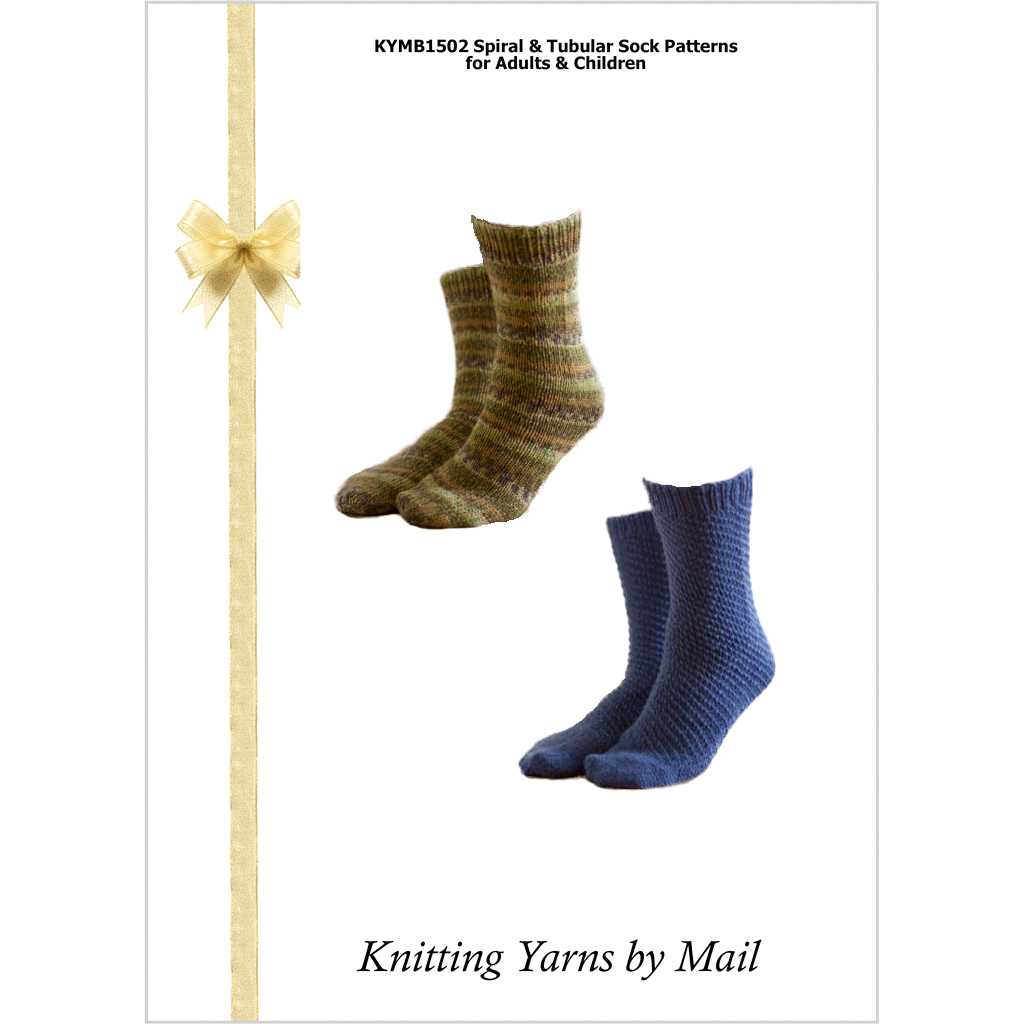 Two easy sock knitting patterns for non-sock knitters, exclusive to Knitting Yarns by Mail!
Do you avoid knitting socks because of the complicated heel shaping? This is the pattern for you!  These socks are knitted on double pointed needles as a tube (without a heel) in two sizes, one for adults and one for kids.  They look and feel great, and without a heel, they mould to any sized foot effortlessly.
For Spiral Socks (pictured left) or Tubular Socks (right)  you will need:
1 ball Heirloom or Bella Storia Jigsaw patterned 4ply sock yarn (100g) or Patonyle 4ply 100g or 2 balls Patonyle Merino or Patonyle Merino Magic 4ply (50g).  Plain coloured yarn is recommended for Spiral socks to better display the patterning.
set of four 3.25mm needles or set of 3mm needles (for small size only)
wool needle to sew up