Patons Learn to Crochet Book 1257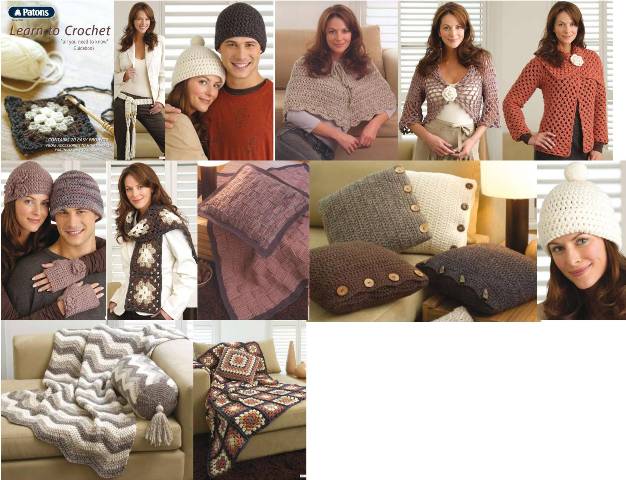 Takes you step-by-step through the basic techniques of crochet. 20 easy projects assist the beginner in their journey, but would also suit those more experienced at crochet.
Patterns are designed for Patons Inca and Jet (available on our 'Knitting Yarns' page), and include garments, accessories and homewares.
As pictured: top row far right: Wrap Jacket, requires 18 balls Patons Jet for Size M. Middle row, far left: Jet Beanie in Treble, requires 2 balls Jet, Co-ordinating Fingerless Gloves require 1 ball Jet. Bottom row left: Chevron Rug (8 balls each of 3 shades Inca) and Bolster Cushion (4 balls MC, 3 balls C1, 2 balls C2 in Inca). Poncho (top row, centre) requires 6 balls Patons Inca. The fashionable Shrug in Mesh Crochet (top row, 2nd from end) requires 6 balls Patons Jet.