Patons Inca & Jet: Young Fashion Knits Bk1260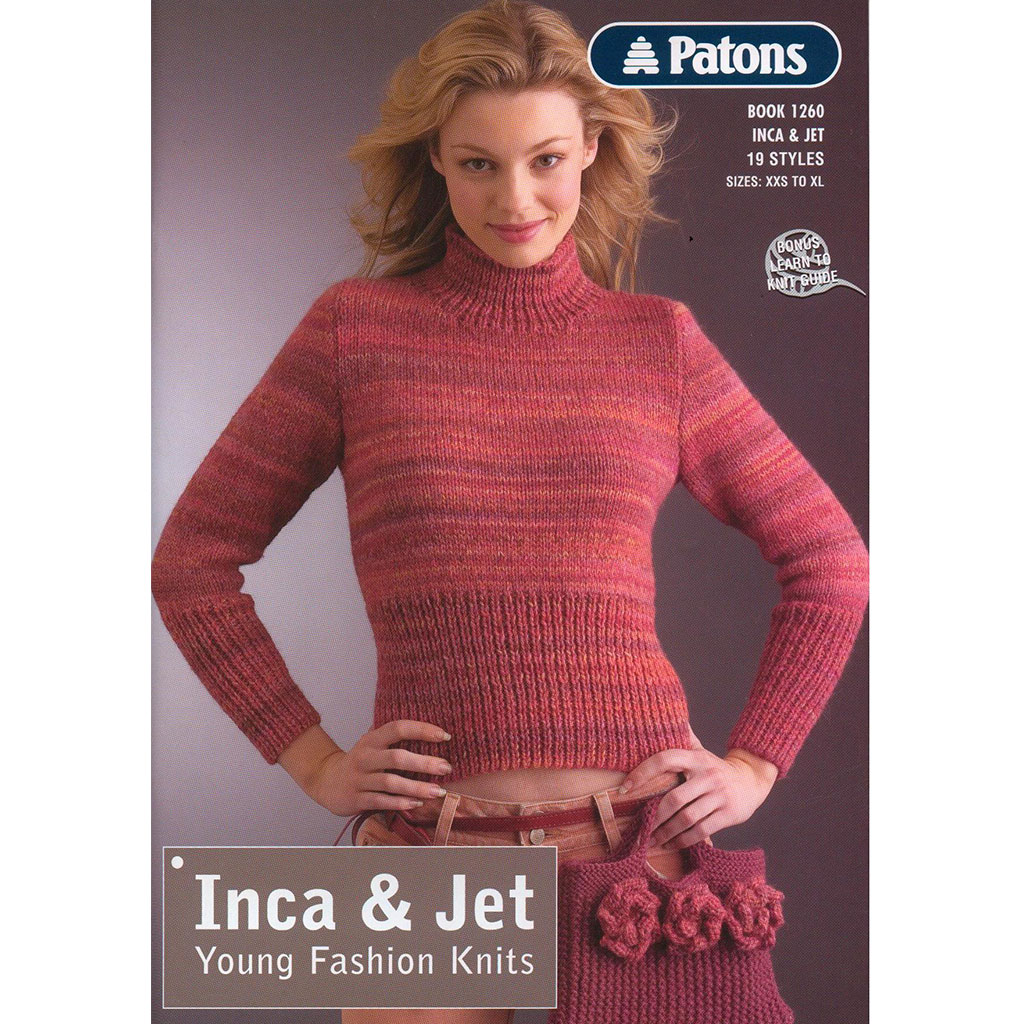 Chunky knits are are one of the hottest fashion items this year.  This pattern book contains 19 fashionable styles for chunky Inca and 12ply Jet yarns in sizes XXS to XL.
Young Fashion Knits contains a wardrobe full of garments and accessories, including wrap, bags, crop jacket & cardigan, sweaters, coats, scarf, hat, fingerless gloves, belt, leggings, poncho and mini skirt. 
Most patterns are suitable for beginners or are easy knits.
As a guide: Size Medium (90-95cm) rib sweater on the cover requires 12 balls Jet. Leggings 4 balls Jet. Cropped jacket requires 12 balls Inca. Small bag 2 balls Jet plus 1 ball contrast colour.