Kit: Washer Trio in 8ply KKA1806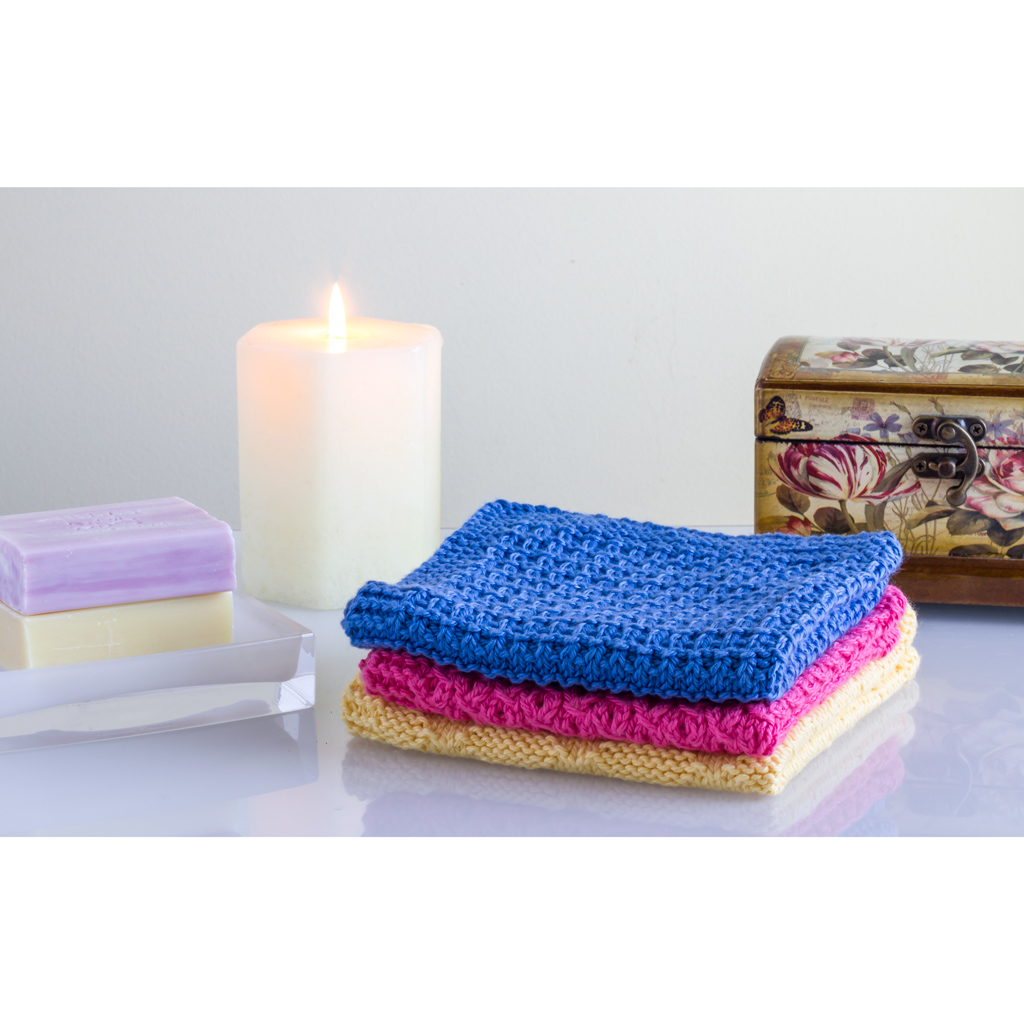 Perfect for your nightly skincare routine, or a great alternative to disposable baby wipes, especially for babies with a sensitivity to store bought wipes.  
Pure Australian cotton is a treat for your skin in this face washer kit featuring 8ply yarn.
Pure cotton, hand-knitted face washers are a true indulgence, very different from the scratchy face washers commercially available.  It also adds a delightful element of truly personalised self-care to your nightly bedtime routine.  Gently tend to your skin with a washer you've carefully crafted in just the right shade to suit you.  A trio of facewashers also makes a lovely gift for birthdays, Christmas, or just to say, "Thankyou".
Your kit contains:
3 balls Heirloom Pure Cotton 8ply in your choice of shade below, or custom select your own shades (see below)
copies of our exclusive pattern leaflets for each of the 3 face washer designs, as pictured; Pique Diamonds,  St Johns Wort and Hurdle Stitch
We've selected shade combinations for the kit we know blend together beautifully.  We know everyone's tastes are different.  If you'd like to create your own custom combination, choose your preferred shades from our Heirloom 8ply Cotton range, and call or email us to let us know your choices.  Then select the "Custom" option below to complete your order.
*Note: due to the size of the pattern repeat, the pique diamonds pattern will produce a slightly larger facewasher than the other patterns.