Kit: Toiletries and Soap Bag Set KKA1912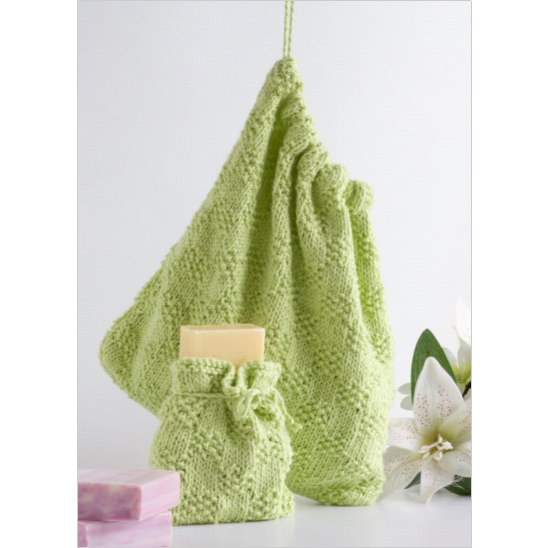 Perfect for your next trip away, this Toiletries and Soap Bag Set features the same pattern as our Indulgent Day Spa Pamper Pack and Gingham Hand Towel and Face Washer, for a unified look to your bathroom decor.  Crafted from pure Australian-made cotton, the matching bags are heavenly soft, yet robust enough to withstand regular use.
The finished Toiletries Bag measures approx 20cm wide x 26cm high.
The Toiletries and Soap Bag Set contains:
3 balls Heirloom Pure Cotton 8ply
a copy of our exclusive Toiletries Bag and Soap Bag pattern leaflets
You will also need pairs of 3.25mm and 3.75mm knitting needles (not included).
* Note: We've chosen a variety of shades here, but if you'd prefer a different shade, select "Custom Shade" below, then call or email us your shade selection from our Heirloom 8ply Pure Cotton range.