Kit: Throw in Broken Chevron KKA2005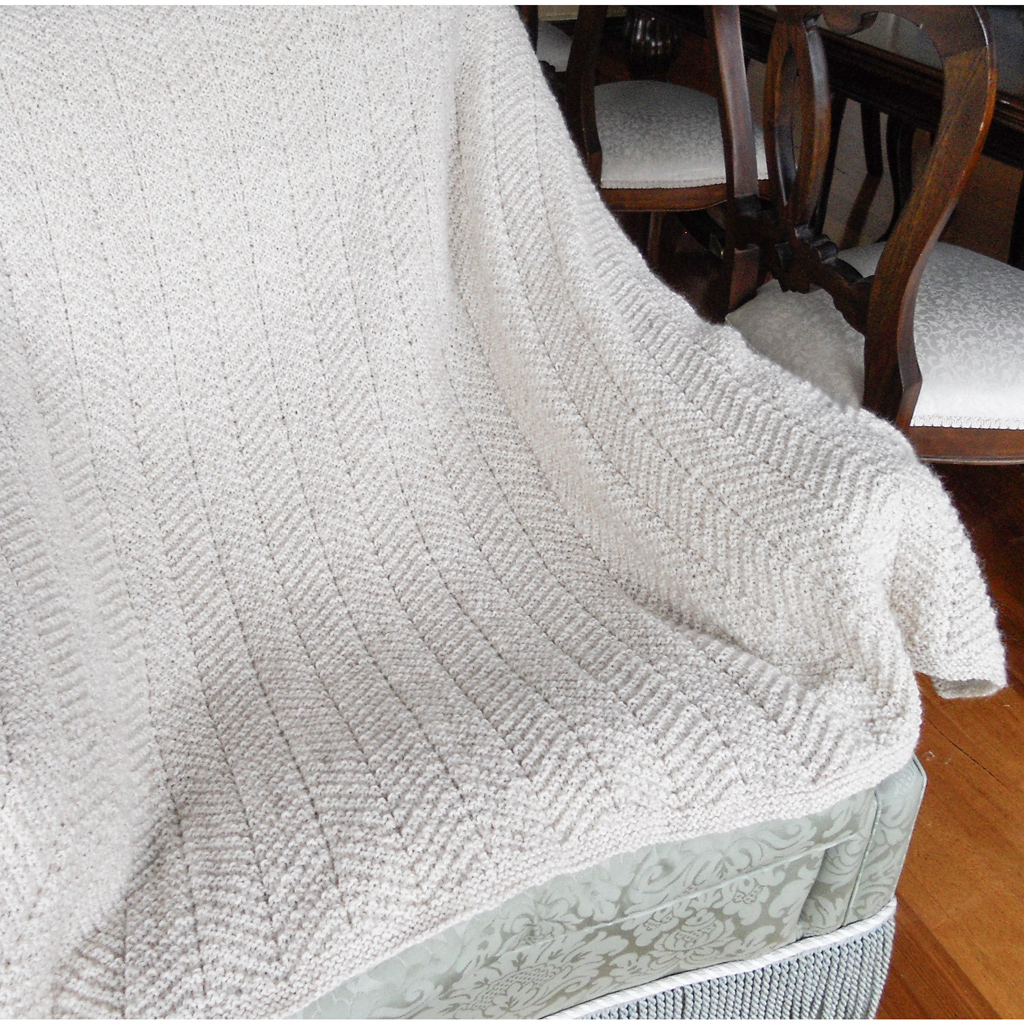 Beautiful throw with eye-catching broken chevron textured patterning.  This pattern, suitable for intermediate knitters with extra patience, will enhance your home decor whilst providing cosy comfort to you throughout the colder months.
The patterning is displayed beautifully in the shades below, but if you'd prefer another shade to suit your home furnishings, select 'Custom Shade' below and contact us via email stokesay@bigpond.com or phone Alison on 0408 992 927 with your selection from our available Cleckheaton Country 8ply shades (*note: due to the large number of balls required, not all shades may be available).
The Throw in Broken Chevron kit contains:
15 balls of pure wool Cleckheaton Country 8ply yarn
a copy of our exclusive Throw in Broken Chevron pattern leaflet
You will also need an 80cm circular 4.5mm diameter needle and a wool needle (not included).
Our Throw in Broken Chevron has been knitted in Shade Beige Marl.