Kit: Pure Cotton Hand Towel Set Mock Cable KKA1617
Our Mock Cable Hand Towel & Facewasher Set kit contains everything you need to make your very own gorgeous set for your home.  These sets make lovely presents, or give this beautifully presented kit to a knit savvy loved one.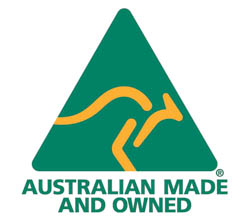 Pure cotton is the perfect material for towels and washers: its ultra soft, yet hard-wearing and absorbent. Unlike commercially produced towels or face washers, hand-knitted towels also have a bit of elasticity to them due to the way the stitches are created.  If you're used to traditional towels and haven't used a hand-knitted one before, you're in for a real treat!
Difficulty: Easy
Your Mock Cable Hand Towel & Face Washer Set kit contains:
3 balls of pure cotton 8ply yarn to work your pattern - in your choice of shades below
a copy of our exclusive hand towel and face washer in mock cable pattern leaflet
satin ribbon in a complementary shade to make your own bow trim (in shade as pictured for all kits)
You will also need a pair of 3.75mm knitting needles (not included). 
The pure cotton yarn used in this kit is proudly Made in Australia by Heirloom, an Australian owned company.  The exclusive Knitting Kits Australia pattern leaflet was both designed and printed by us in Australia.
* Note: our hand towel set has been worked in Shade Pale Pink.