Kit: Mohair Mist Beanie Duo KKA2015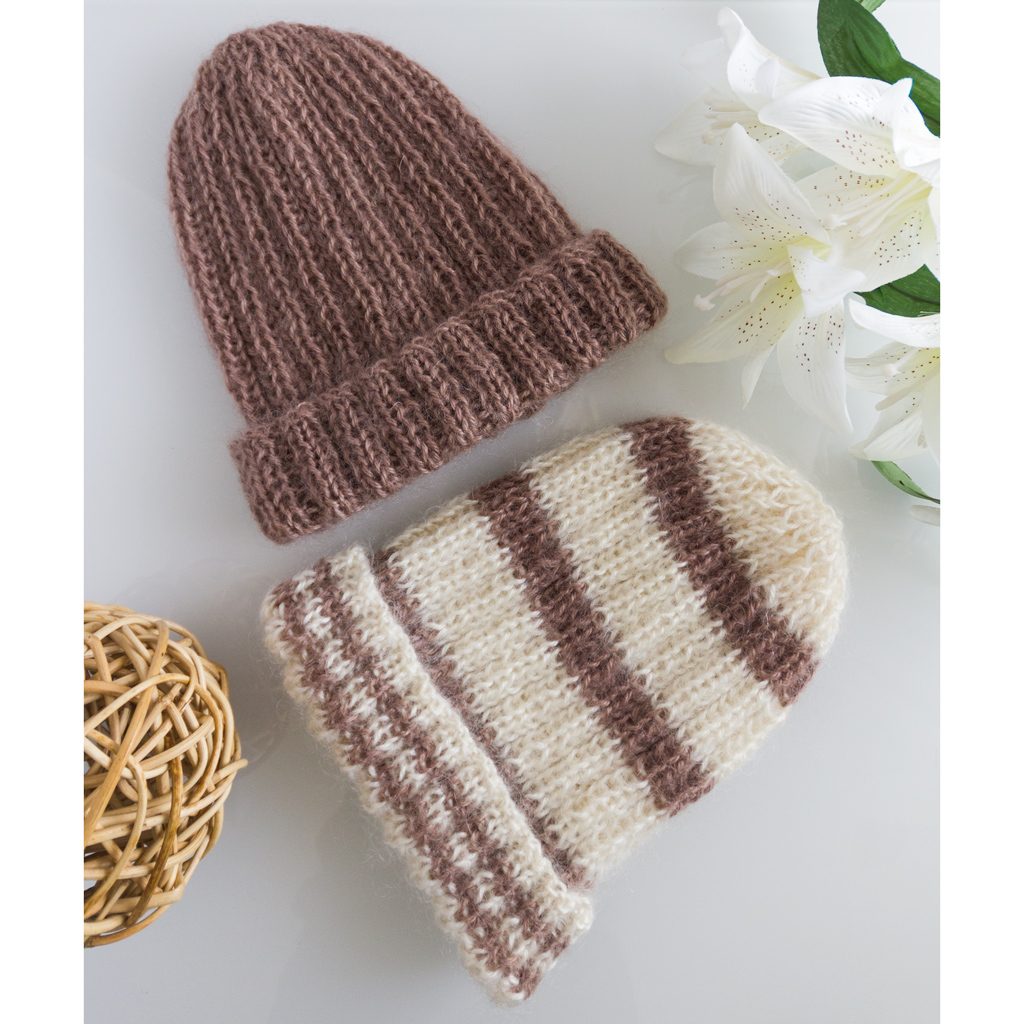 Cosy and fashionable, you'll get two beautiful mohair beanies from the one kit; one plain and one striped!  These beanies are an easy knit, suitable for newer knitters.
The Mohair Mist Beanie Duo Kit contains:
2 balls Heirloom Mohair Mist premium mohair knitting yarn in your choice of shade
1 ball Heirloom Mohair Mist in shade cream as contrast colour for all kits
a copy of our exclusive Mohair Mist Beanie Duo pattern leaflet
You will also need pairs of 5.5mm and 6mm knitting needles (not included).
With one kit, you can knit a plain beanie in your chosen shade, plus a cream beanie with contrasting stripes in the shade you selected.  Knit the second beanie for a friend, or expand the style options in your wardrobe!  Our Mohair Mist Beanie Duo is a One Size Fits Most fit; the ribbing provides a lot of stretch and will therefore fit a man, lady or teen.