Kit: Luxury Baby Alpaca Pashmina KKA2018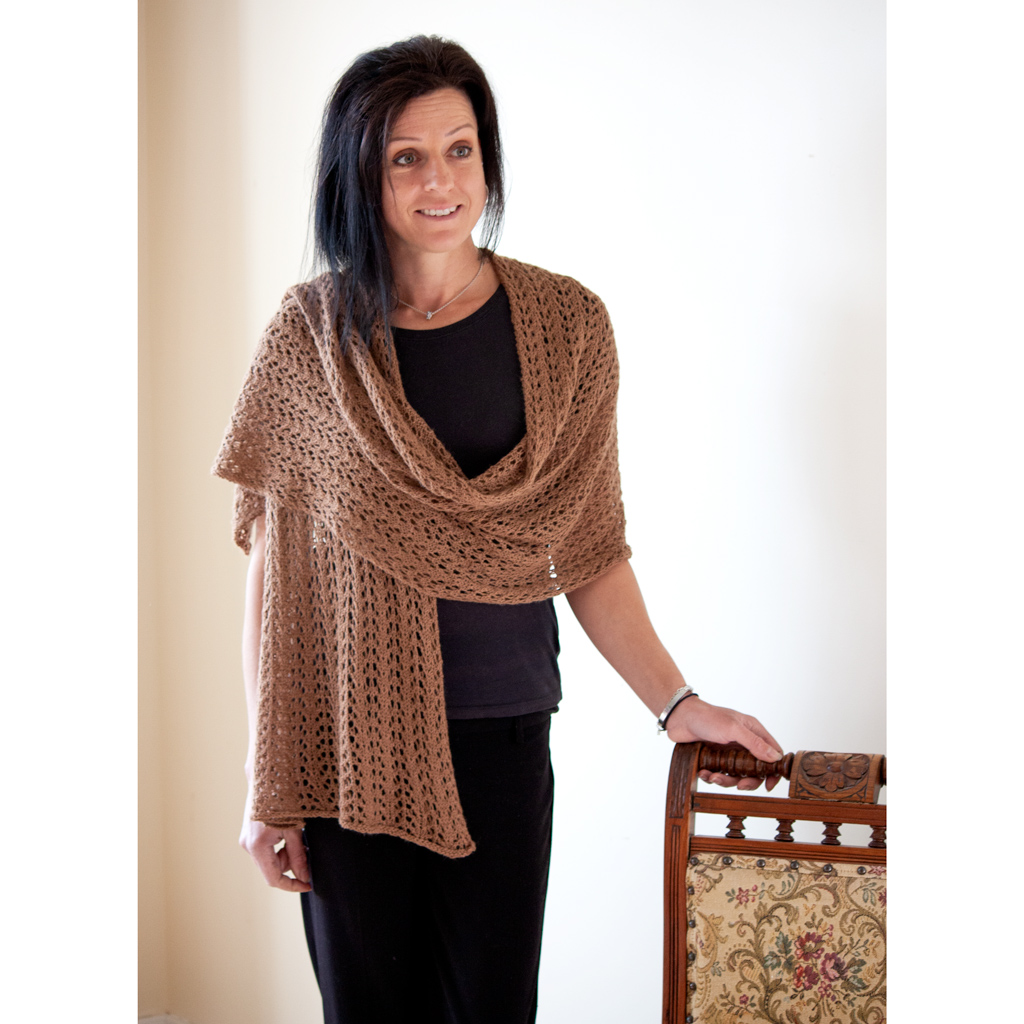 This gorgeous wrap, knitted in the finest quality Peruvian Super Baby Alpaca yarn, is both warm and elegant: perfect for anything from a glittering evening out to an afternoon stroll around the neighbourhood.  Wear it as a wrap; loop it lke a scarf; or let the ends dangle for a stunning cascade of delicate patterning detail.
Super Baby Alpaca is sourced from the youngest animals which produce the finest, softest fibre, to create a pashmina of unsurpassed luxury.  The delicate lace patterning produces a garment of exquisite quality, which is smooth and soft; a delight to wear.
Size: 42cm wide x 190cm long
Difficulty: Intermediate knit
The Luxury Baby Alpaca Pasmhina kit contains:
4 balls Eki Riva Alpaca Supreme super baby alpaca yarn
a copy of our exclusive Luxury Baby Alpaca Pashmina knitting pattern leaflet
You will also need a pair of 3.75mm knitting needles (not included).
Select your desired shade from the options below.  When selecting 'Custom Shade', please call Alison on 0408 992 927 after choosing your shade from our Eki Riva Alpaca Supreme range.
* Note: our model is wearing the Luxury Baby Alpaca Pashmina in Shade Vicuna.