Kit: Linen 'Good Earth' Knitted String Bag KKA1904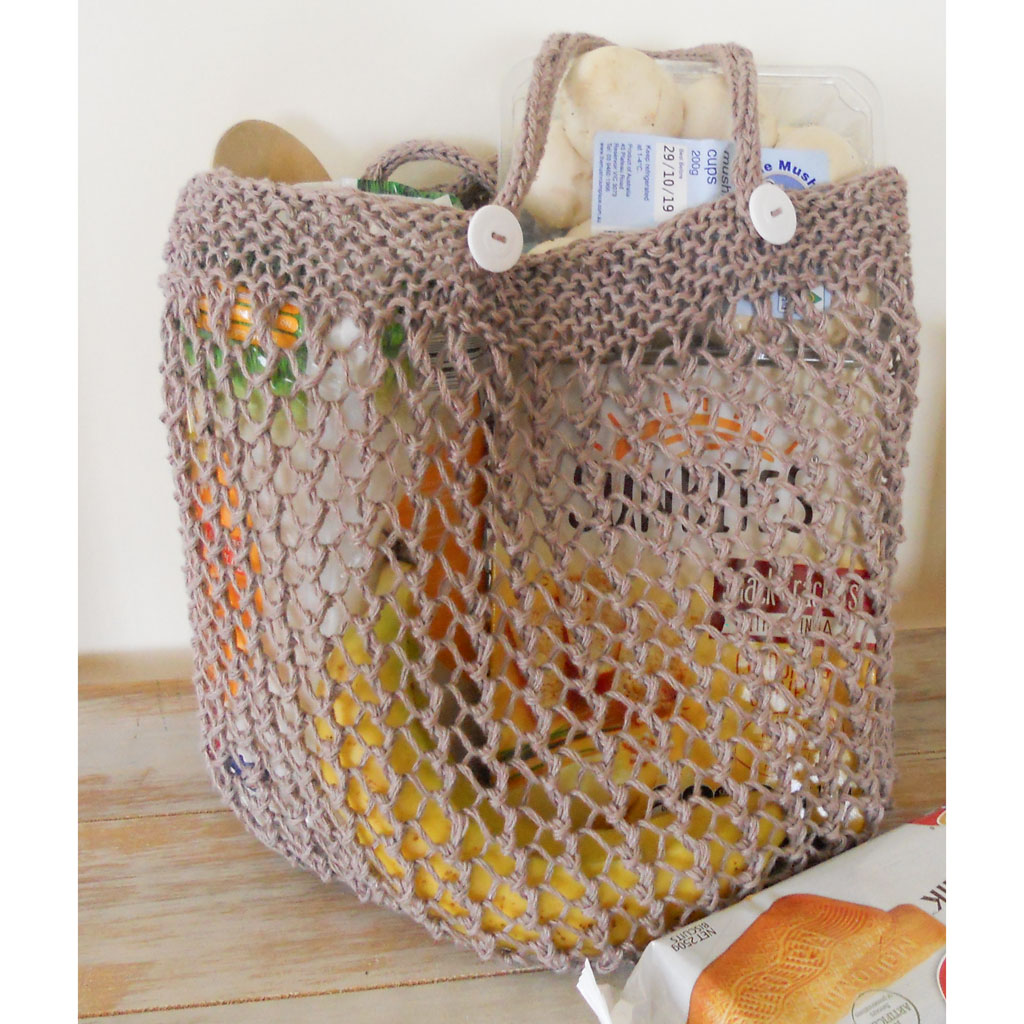 Crafted from 'Good Earth' linen/cotton blend yarn for superior strength and softness, this handy string bag is ideal for sustainable grocery shopping.
Our String Bag pattern features a reinforced bottom and four decorative buttons.  Unlike most string bag patterns, this string bag is knitted rather than crocheted or a combination of knit and crochet, for those who prefer to work the needles rather than the hook.
Empty, the bag measures approx. 30cm long and 32cm wide at the top, but the design is a stretchy knit to fit lots  of shopping!
The Linen 'Good Earth' Knitted String Bag kit KKA1904 contains:
2 balls Fibra Natura Good Earth cotton/linen blend knitting yarn
4 decorative buttons in Shade White
a copy of our exclusive Linen String Bag pattern leaflet KKA1904
You'll also need a pair of 5mm knitting needles and a set of 4mm double pointed needles (not included).
* Note: our sample has been knitted in Shade Desert 1103.