Kit: Fancy Handtowel & Facewasher Set KKA1905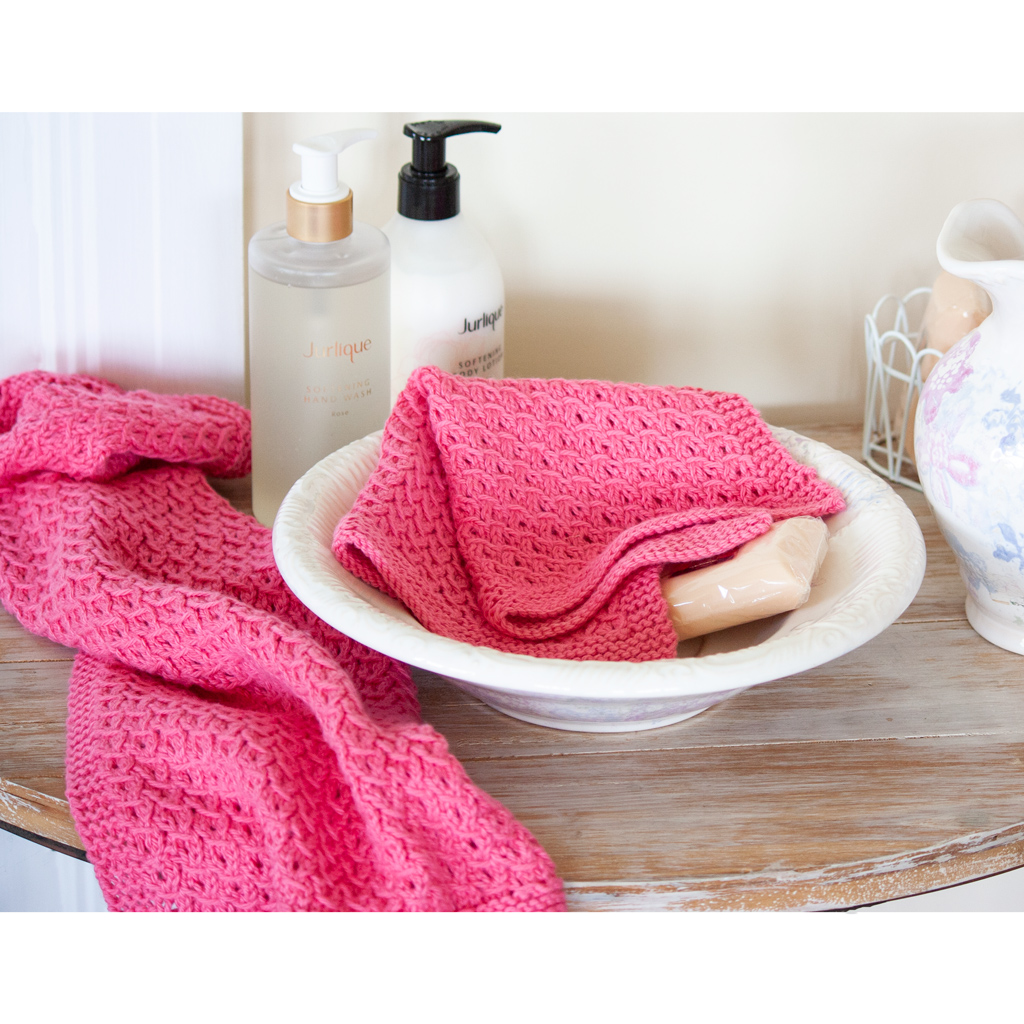 This Fancy Handtowel and Facewasher set is sure to be a head-turner! 
This kit features pure 8ply cotton, for luxuriously soft, natural cleansing and comfort.
Difficulty: Easy
The Fancy Handtowel & Facewasher Set kit KKA1905 contains:
3 balls Heirloom Pure Cotton 8ply knitting yarn
a copy of our exclusive Fancy Handtowel & Facewasher Set knitting pattern
You will also need a pair of 3.25mm knitting needles (not included).
Click the image to see a detailed close-up of this beautiful stitch pattern.
Our set is pictured above in Shade Watermelon.
If choosing the Custom Shade option, please browse our full range of Heirloom Cotton 8ply shades here, then email us at stokesay@bigpond.com or phone Alison 0408 992 927 with your choice.