Kit: Beanie for Beginners with optional Bow KKA1713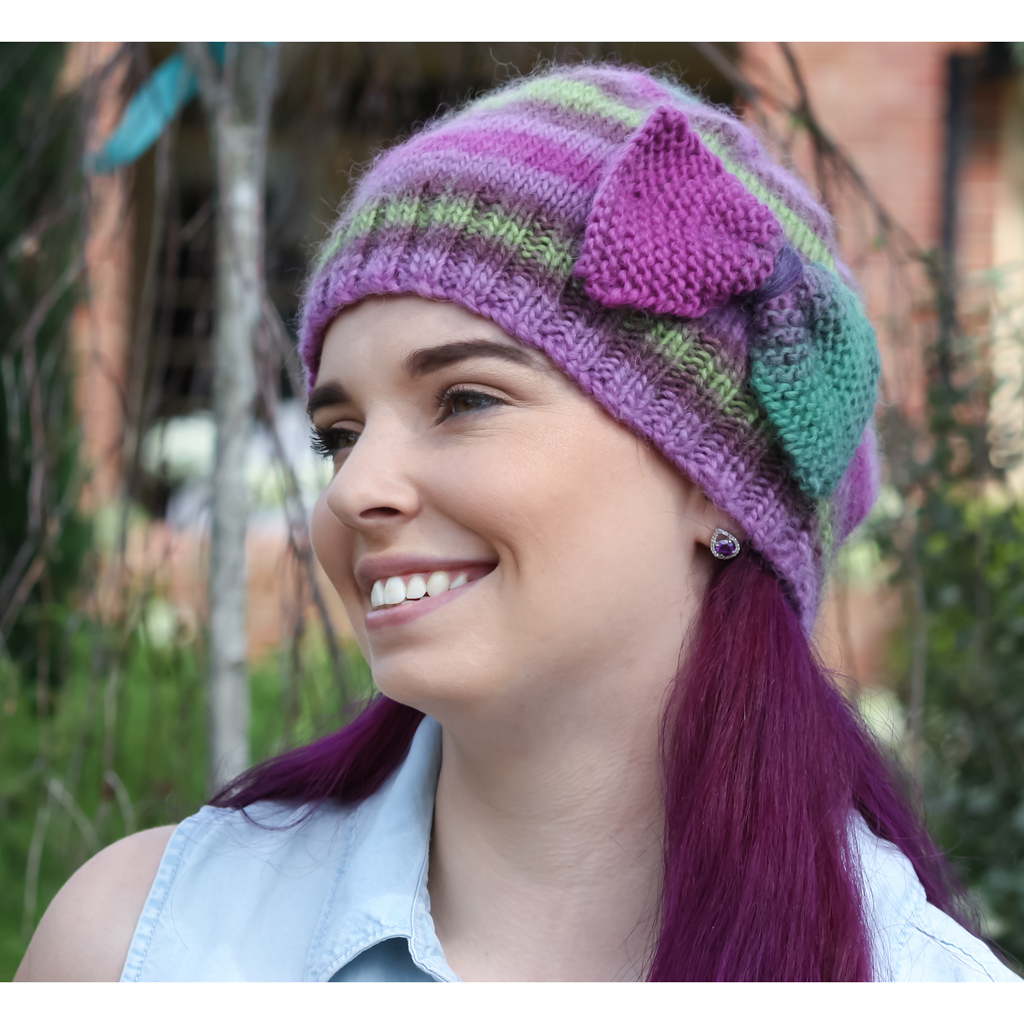 The perfect beginner beanie project in pure self-striping or plain wool yarn.  Roll the brim down for modern styling (as pictured), or turn it over for a traditional look.  Add a decorative bow if that suits your style, or leave it off and choose a men's shade to craft a men's beanie.  The decorative bow pattern could also a make a great accessory or gift topper.  Wear your beanie with a neutral coloured coat to add a splash of colour, or match one of the stripe shades to your outfit to balance your look from head to toe.
The beanie pattern has been designed to fit an average adult (56cm diam).
Your Beanie for Beginners with optional Bow Kit contains:
1 ball Cleckheaton Californa pure wool yarn
a copy of our exclusive Beanie for Beginners with optional Bow knitting pattern leaflet
You will also need pairs of 3.25mm and 4mm knitting needles, and a wool needle to sew up (not included).
About Cleckheaton California:
Cleckheaton California is a pure wool loosely spun roving style yarn, in a range of multi-shades and on-trend brights perfect for fashion garments and accessories.  To care for your beanie, warm hand wash and dry flat in the shade; California is also dry cleanable.