Heirloom Mohair Mist 12ply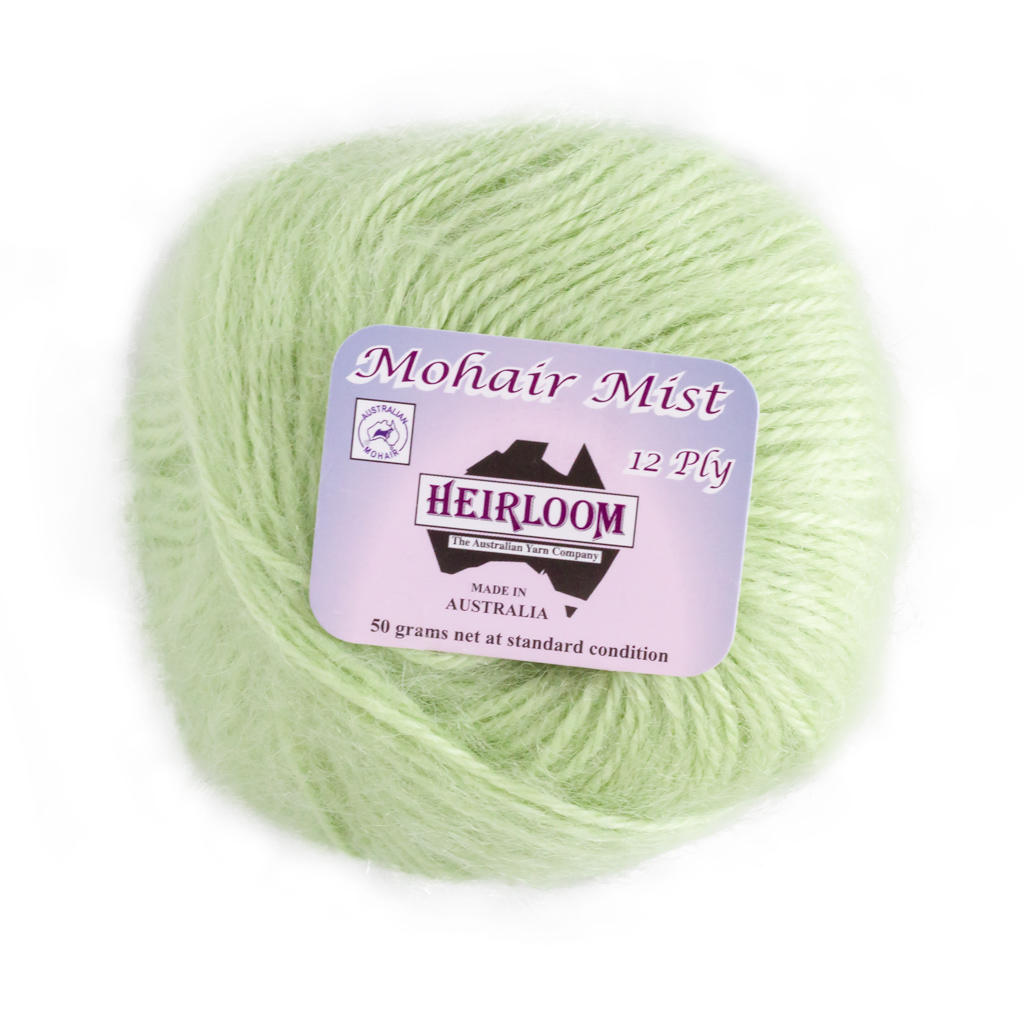 Mohair Mist is a chunky blend of 85% brushed mohair and 15% wool. It's quick to knit, and great for a variety of garments including evening wear, jumpers, scarves and accessories.
    50g (92m) ball.
    85% Australian Mohair, 15% Wool
    Made in Australia from Australian mohair
    Tension: 16sts per 10cm using 5.5mm needles
Sourced from the fleece of the angora goat, mohair is the warmest of all natural fibres; and it easily retains warmth without becoming heavy or saggy.  The key to it's success is the loft of these soft, durable fibres, which create a barrier of body-warmed air between you and the chilly temperatures outside.