Heirloom 10ply Merino Magic Aran weight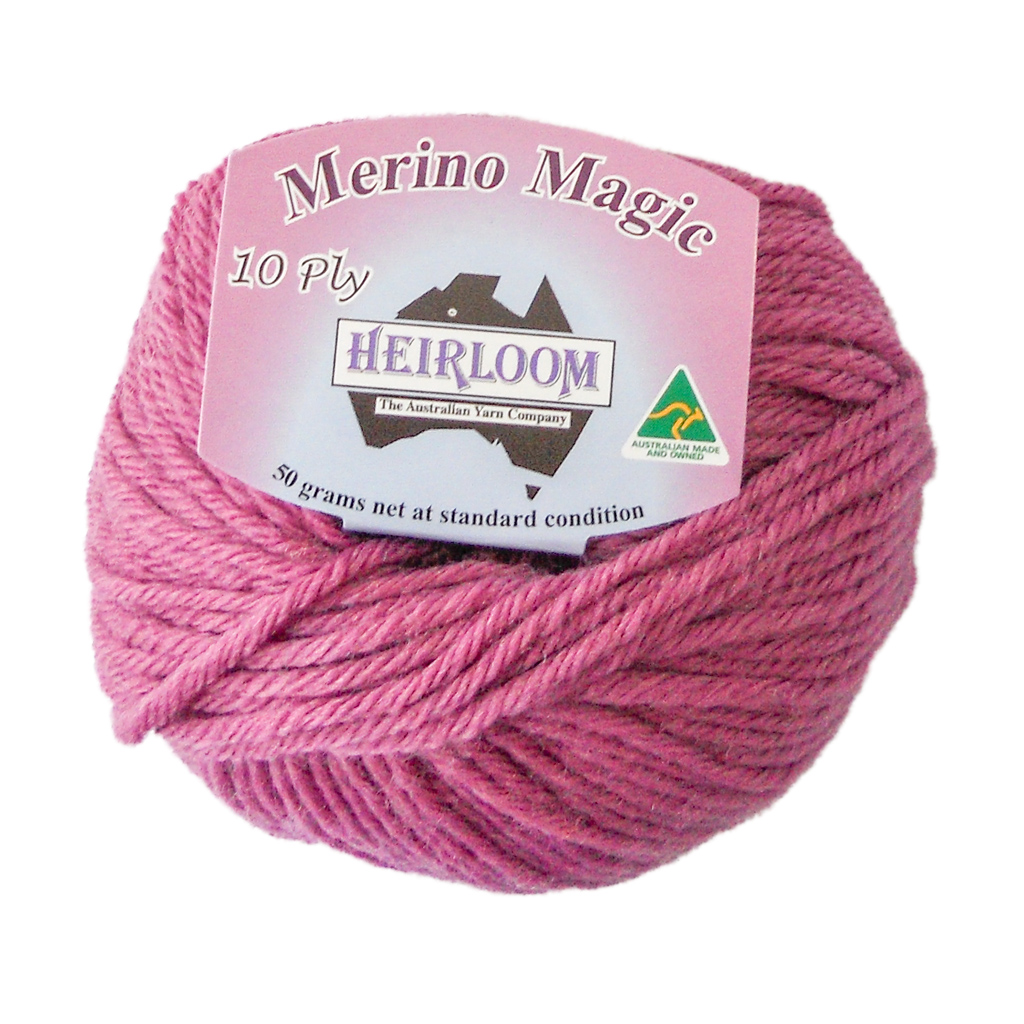 Be inspired by Heirloom's Merino Magic 10ply Aran. Merino wool represents the pinnacle of wool fibres, the finest quality in the realm of woollen crafting.  The superb quality of this yarn will shine through your every project, turning your hand-crafted garments and accessories into works of art.
Merino Magic 10ply Aran is suitable for most Aran knitting patterns for the whole family. It's also machine washable, so it's quick and easy to care for.  This Australian made, pure wool product is soft, warm and very comfortable to wear, the perfect all-rounder.  This pure wool aran yarn is perfect for chilly days; the extra bulk offers cosy comfort when the thermometer drops.
        50g (82m) ball.
        Tension: 18sts to 10cm using 5mm needles
        Machine Washable
        Australian Made and Owned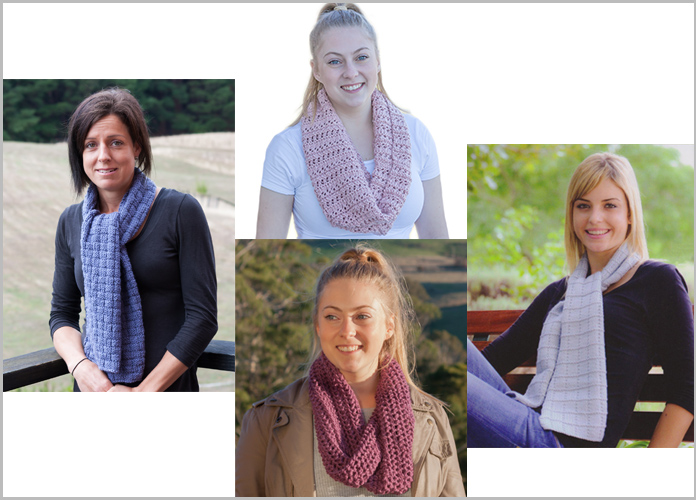 Bonus pattern leaflet when you buy Heirloom Merino Magic 10ply Aran
For a limited time, choose to receive one of these Aran pattern leaflets free when you purchase any quantity of Heirloom Merino Magic Aran!
Patterns and the yarn you'll need (clockwise from far left):
 Family Basketweave Scarf: Size Preschooler (2 balls), Child 6-10 years (3 balls), Adult (4 balls, 150cm long), Extra Long Adult (5 balls, 190cm long). 6mm needles.

Roman Stripe Cowl: 4 balls Heirloom Merino Magic 10ply Aran, plus 5.5mm needles

Roman Tile Scarf: 3 balls (short length 140cm), 4 balls (long, 180cm) plus 5mm needles

Aran Lace Infinity: 2 balls Heirloom Merino Magic 10ply, plus 7mm needles.
Choose your option by selecting your Heirloom Merino Magic 10ply Aran yarn and adding it to your cart, then select your preferred pattern to add to your cart using the buttons below.