Fibra Natura 14ply Eden Colors Superwash Wool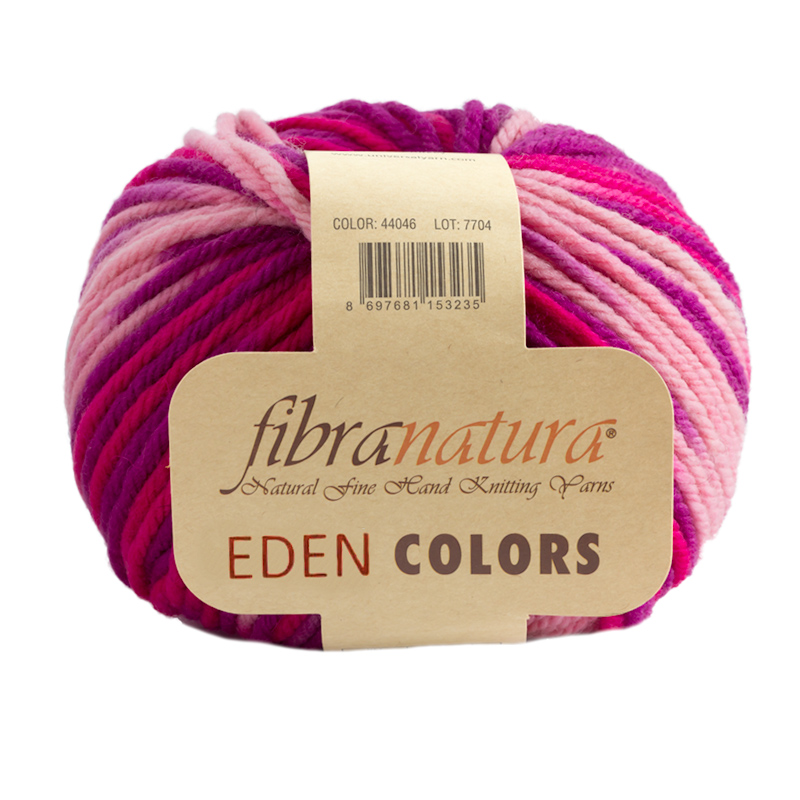 Eden Colors combines pure superwash wool with a range of gorgeous multi-hue colourways, for a chunky knit that's a delight to wear.
Large 100g (97m) ball (the equivalent of 2 standard 50g balls)
Pure superwash natural wool
Tension: 12 stitches and 16 rows to 10cm on 6.5mm needles (or 8mm crochet hook)
Warm machine washable, may be dry-cleaned
Fibra Natura yarns are designed exclusively in the USA and produced under licence in Turkey.
Suitable for most 14ply patterns, including those for Patons Inca.