Debbie Bliss Baby Cashmerino 5ply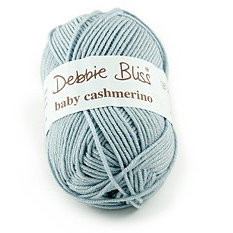 A blend of merino wool, microfibre and 12% cashmere.  As a 5ply yarn, it's great for baby's clothes.
5ply yarn.
55% merino wool, 33% microfibre, 12% cashmere.
50g (125m) ball.
Made in Italy.
Tension: 25sts and 34 rows to 10cm using 3.25mm needles.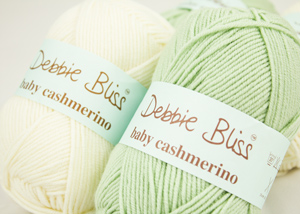 Would you prefer a high quality Australian Made, 100% natural fibre option? Take a look at Patons Bluebell 5ply, one of the finest pure merino wool yarns on the market and super soft and gentle on baby's skin.  As a 5ply yarn knitted at standard tension, it's suitable for all Debbie Bliss Baby Cashmerino patterns.
Looking for a luxury pure cashmere yarn? Try Lana Gatto Pure Cashmere.