Accessories 4ply - Ladies Socks 284 Heirloom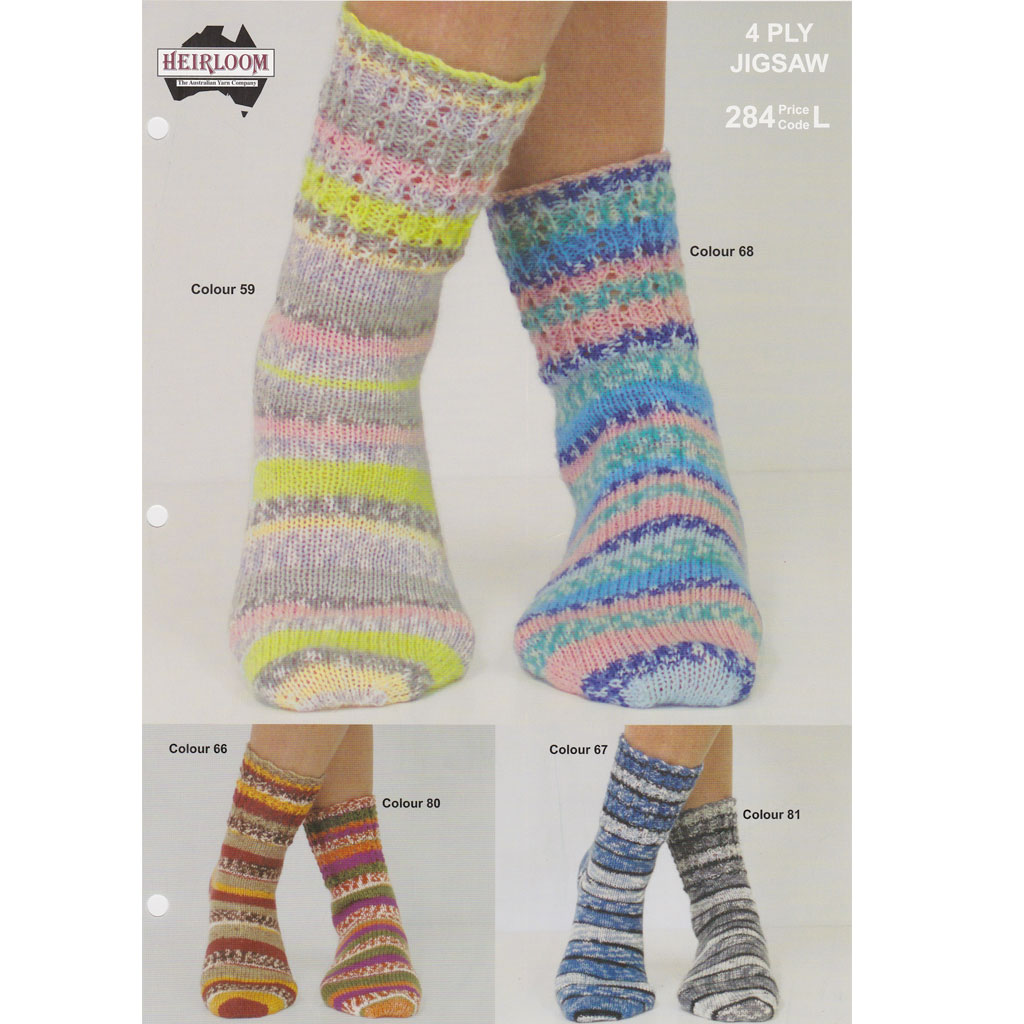 Make your own Ladies Fancy Top Socks in popular self-striping Jigsaw 4ply sock yarn.
Socks are designed in 2 sizes to fit 23 or 24cm foot (both sizes require 1 ball of Jigsaw).
You will also need 1 set 2.25mm knitting needles (this pattern uses smaller needles than usually recommended for this yarn).
These socks have an attractive lacy patterning on the upper part of the sock.