Super Chunky & Bulky Yarn Showcase!
Posted on 28 June 2016 | Comments: 0
Spotlight Shines on our Super Chunky & Bulky Yarns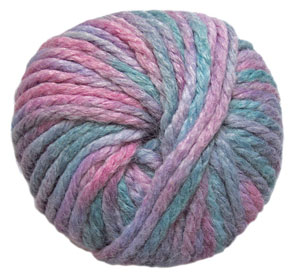 Since the weather cooled off, we've been overwhelmed by inquiries about Super Chunky and Bulky yarns. This seasons' fashions are featuring chunky yarns heavily, and an unprecedented number of knitters and crocheters are working their own chunky garments and accessories to meet this trend.
To make you're job easier, we've created a dedicated "Chunky & Bulky Yarns" category for your convenience, which we'll continue with throughout the colder months.  Here, you'll find some great deals on some of our existing bulky yarns so you can snag yourself a bargain - if you're quick, you may even find our mega-special on Cleckheaton Nautico bulk packs which includes a free pattern book with 18 projects valued at $18.95, an unbelievable deal (which we don't expect will last long)!  
You'll also find brand new Bella Storia Aspen here, just released with this season's styling in mind.  Aspen is a well-constructed, premium super chunky yarn, with a great range of garment and accessory patterns backing it up.  We were also pleased to see that crocheters won't miss out on the action, with a gorgeous hat & cowl set that's already proving to be a hit with our customers.  We're one of the first yarn stores to receive supplies of this yarn, putting you right there on the cutting edge!