Spring Has Sprung... or has it?!!
Posted on 31 August 2018 | Comments: 0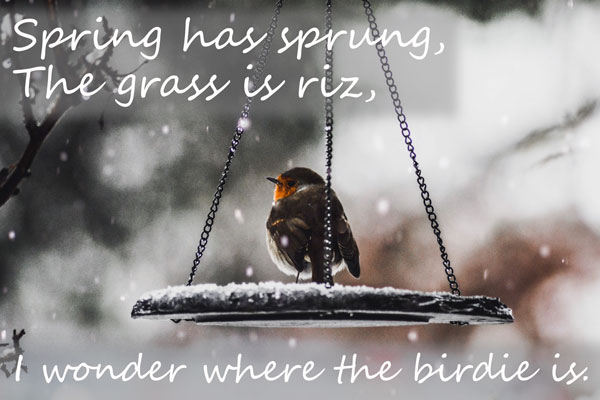 At last, the first day of Spring has arrived here in Australia!
Here's the Snow Report for Mount Buller, Vic: big falls Thurs - Sat & windy.
And for Thredbo, NSW: snow showers and very windy, temps -3 to -1 max.
Better snuggle up, it's cold outside.  Not quite what we all expected!
© 2018 Knitting Yarns by Mail
Want to see more from Knitting Yarns by Mail? Subscribe to our mailing list for style inspiration, new releases, special offers and patterns to your Inbox.