Pakenham Stitch... It's a Wrap!
Posted on 27 September 2016 | Comments: 0
Pakenham "Stitch" Craft Show... all wrapped up for 2016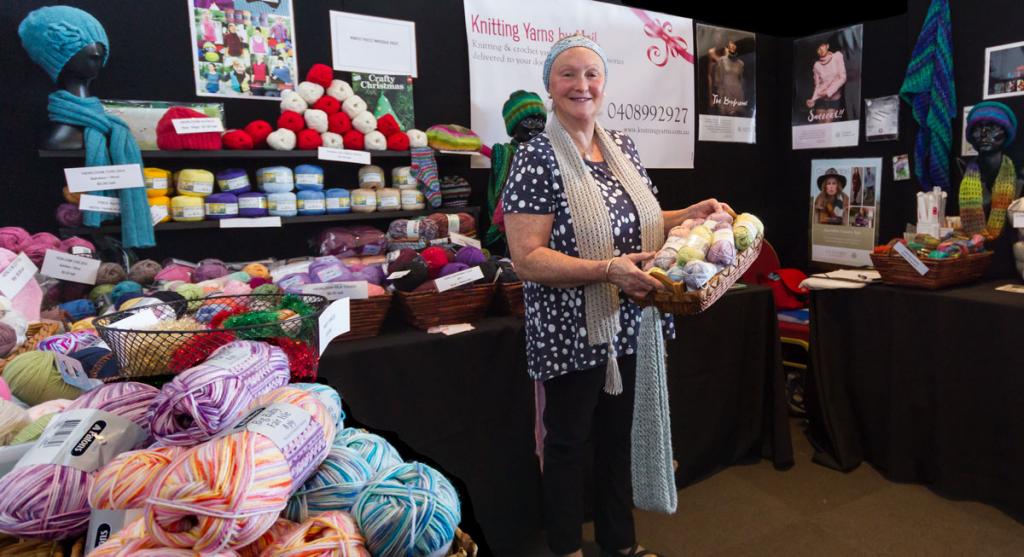 Once again, it was great to see so many familiar faces at Pakenham Stitch this year! 
We love the opportunity craft shows provide us to get out there and meet our customers.  So much of our business is conducted online or over the phone that it's a real treat to meet some of our customers face to face and get to know you better.  The shows are also the perfect place to have a wander through, to browse through products and stumble across ideas you may not have seen before.  There's always a fresh nugget of information or creative idea to discover each time I visit one of these shows, and I think it's that journey of discovery that keeps our crafting fresh and our creativity flowing.
This year, I was delighted to have my granddaughters make their first visit to the show.  Whilst the 2-year-old was fascinated by the sparkly jewellery and the huge trays of buttons (especially all the "Minion yellow" ones!), my 8-year-old granddaughter was quite taken by an embroidery demonstration, and has since embarked on the creation of a set of patterned coasters as a starter project.  Alongside the creation of a bright knitted scarf for one of her teddies, this term break is sure to be a crafty one!  It was wonderful to see the show through fresh eyes, and to witness the delight our crafts can bring to others experiencing it all for the first time.
We'll be at the Yinnar Market this weekend, at the Yinnar Memorial Hall, in Main St, Yinnar.  The market is both indoor and outdoor (we'll be inside), and runs from 10am-2pm on Sunday 2nd October.
** Just as an extra note: as it's a Public Holiday for the Grand Final in Victoria on Friday 29th Sept, the post office here will be closed.  We'll mail out any orders we receive before 2pm on Thursday by last mail on Thursday night: any orders after this time can't be mailed until Monday.  Thanks, and if you're in Victoria, enjoy the long weekend!