Free Knitting Pattern: Ribbed Scarf in Fine Merino
Posted on 22 February 2019 | Comments: 0

Ribbed Scarf in Pure Fine Merino
It can be difficult convincing a toddler to keep their scarf on during outside playtime! Our solution: a fine merino wool knitting yarn, super soft and comfy... with no prickles, so kids (and parents) will be happy outdoors even on cold Winter mornings.
Materials:
Size:
Toddler 1-2 years : 7cm wide x 1m long
3-5 years : 10cm wide x 1m long or length desired
6 and over:  13cm wide  x 1.2m long or length desired
Instructions:
Cast on  36 (44, 52)  stitches and work in pattern as follows:
1st row: K4  * P4,K4, repeat from * to end.
2nd row: P4  * K4,P4, repeat from * to end.
Repeat these 2 rows until length desired.  Cast off loosely.
Sew in ends and press lightly.
Click here for a printable version of this pattern.
More about this yarn:
Heirloom Color Works is crafted from fine Australian pure merino wool (and Australian pure merino is amongst the best in the world).  This is the same high quality grade of fibre used in Baby Wool, so you know it's perfect for sensitive skin.  Color Works now includes a range of Splash multi-colours fantastic for this project: Blue Splash and Pink Splash would both be great choices; but our little one's favourite is Yellow Orange Splash (it's got Minion Yellow in it, not Canary Yellow we've been told!).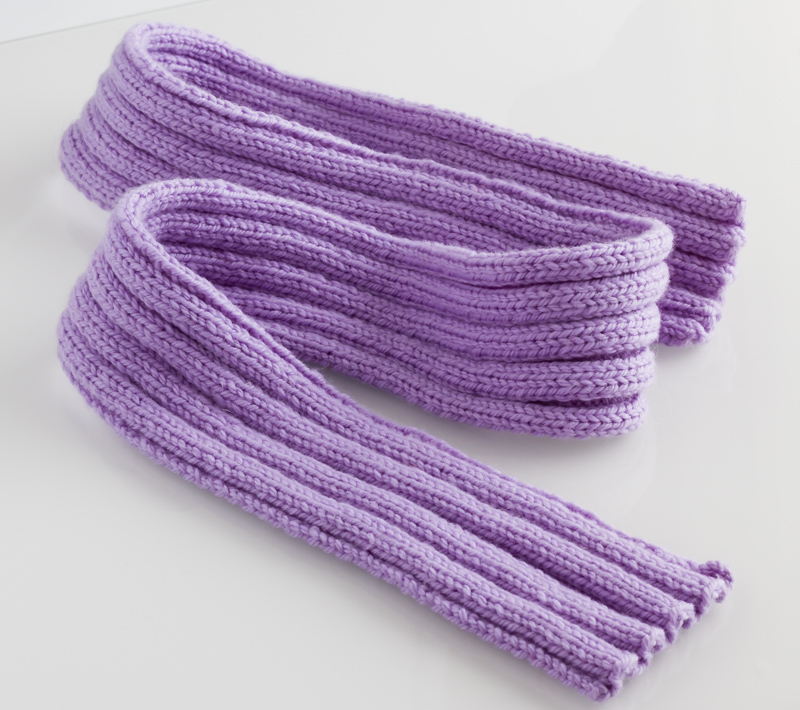 © 2019 Knitting Yarns by Mail
Want to see more from Knitting Yarns by Mail? Subscribe to our mailing list for style inspiration, new releases, special offers and patterns to your Inbox.