Free Knit: Family Beanie in Alpaca yarn
Posted on 14 September 2018 | Comments: 0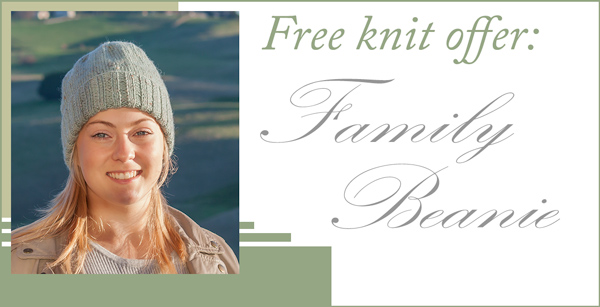 Comfortable, warm and soft, alpaca fibre lends luxuriousness to this wardrobe staple. Work this pattern in 3 sizes including older child/teen (52cm), average woman (54cm) and average man (56cm). 
This pattern is yours free this month when you make any purchase from our store.
If you'd like to buy the yarn for this beanie, you'll need Heirloom Alpaca 8ply yarn: 2 balls for all sizes.  This versatile pattern can also be worked in 8ply wool.
 
For a limited time, receive this pattern leaflet KYBM1803 free when you make any purchase! (RRP $3).
* pattern will be included automatically with your order.
© 2018 Knitting Yarns by Mail
Want to see more from Knitting Yarns by Mail? Subscribe to our mailing list for style inspiration, new releases, special offers and patterns to your Inbox.