Celebrating Australian Merino Wool - New Instore: Patonyle Merino Ombre sock & shawl yarn
Posted on 03 August 2018 | Comments: 0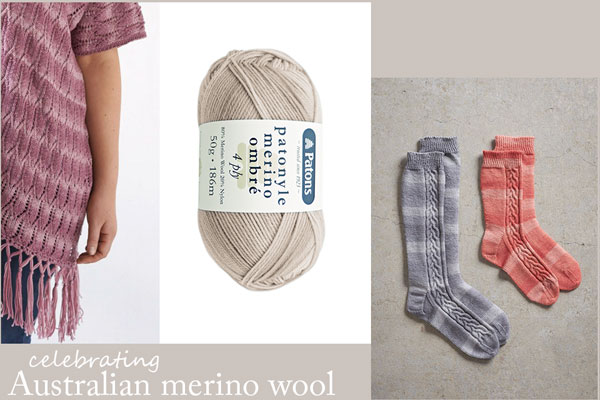 Fine Australian Merino.
We get excited by high quality new lines.  Patonyle's ombre effect 4ply yarn captivates us with its potential to create tonal socks and shawls, the shade palette effortlessly drifting from one rich hue into another within its family.  This is something a bit different for sock knitters seeking inspiration; and the pictures clearly demonstrate incalculable value to knitters creating signature shawls for their wardrobe.  The small nylon component ensures finished pieces will meet the test of time, without compromising the softness and natural beauty of the finest quality Australian merino wool.
Patonyle Merino Ombre 4ply is now in our warehouse and available for sale in our store here.
© 2018 Knitting Yarns by Mail
Want to see more from Knitting Yarns by Mail? Subscribe to our mailing list for style inspiration, new releases, special offers and patterns to your Inbox.