Kit: Face Washer Trio 4ply KKA1802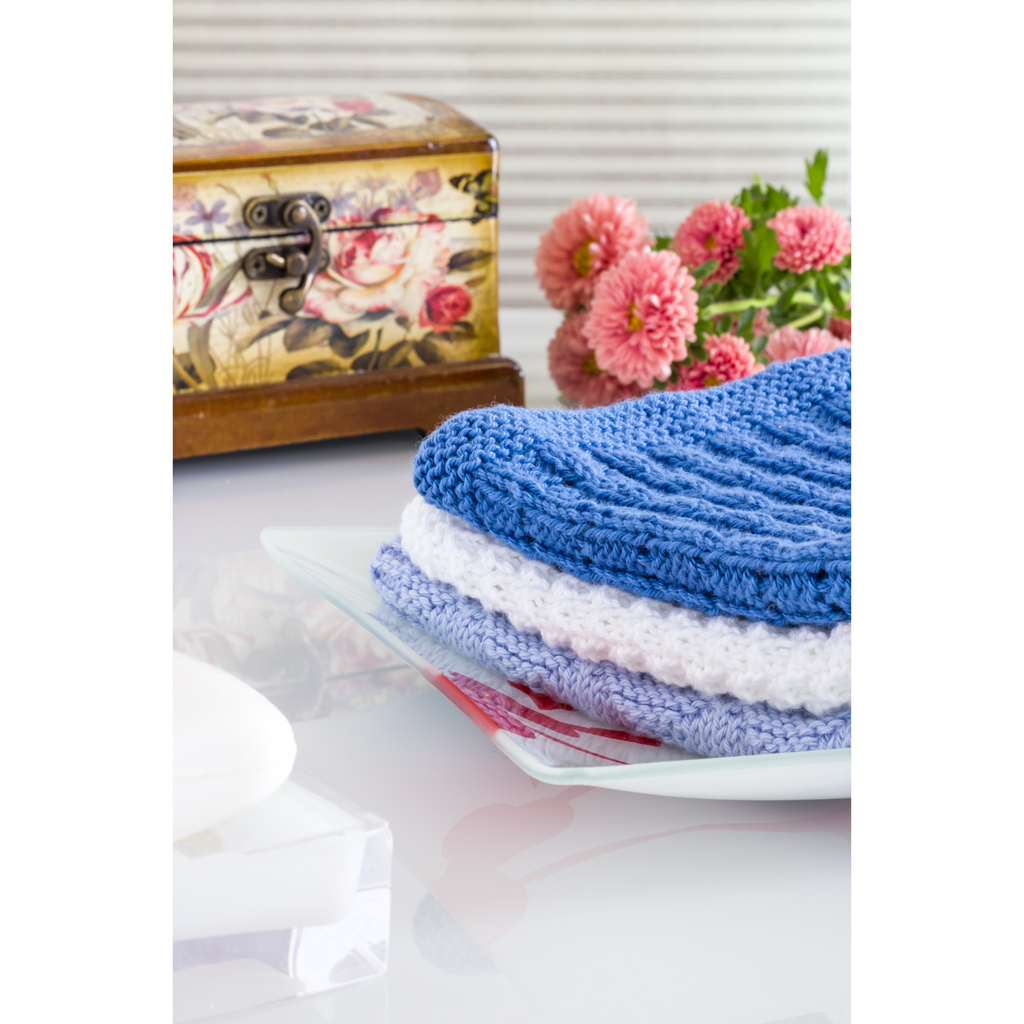 A great alternative to disposable baby wipes, especially for babies with a sensitivity to wipes.  We also have organic cotton kits available below, for children with especially sensitive skin.
This kit creates the perfect gift; a trio of face washers in 3 styles, in gorgeous shade combinations to suit every bathroom and taste.  Worked in decadently soft pure cotton, these cloths are a luxurious addition to every bathroom. 
Difficulty: Easy
Your Face Washer Trio kit contains:
3 balls of Heirloom Pure Cotton 4ply or Heirloom Organic Pure Cotton 4ply yarn in your choice of shade combination (prices differ: see below)
copies of our exclusive pattern leaflets for each of these 3 designs: campanula stitch, 2 stitch check and pique diamonds.
We've selected shade combinations for the kit we know blend together beautifully.  We know everyone's tastes are different.  If you'd like to create your own custom combination to suit your recipient, choose your preferred shades from our Heirloom 4ply Cotton range, and call or email us to let us know your choices.  Then select the "Custom" option below to complete your order.  *Note: custom shades is only available in the regular Heirloom 4ply Cotton range - not organic shades.
*Note: due to the size of the pattern repeat, the pique diamonds pattern will produce a slightly larger facewasher than the other two patterns.