Malabrigo Lace Wrap in 2 Sizes KYBM1819
Soft and luxurious pure merino meets watercolour colourways, perfectly complementing the delicate lacy pattern of this stunning shawl.  The open weave and light weight will keep you comfortable on cool Summer nights or throughout Spring days. 
The delicate elegance of your finished piece is perfect for festive season outings.  Style this versatile accessory as a wrap with a shawl pin or brooch fastening (as pictured below), neck scarf or head scarf, the choice is yours.  The beautiful drape of this garment is just waiting for your personal touch.
With instructions for 2 size options, you can craft your wrap in a length to suit your personality; luxuriously long for greater flexibility and styling options, or modestly comfortable.
Finished size: modest (approx 45cm x 170cm)
luxuriously long: approx 45 x 235cm (as pictured)
For this project you will need:
Need an elegant shawl pin to accessorise your Lace Wrap?  You can find them here.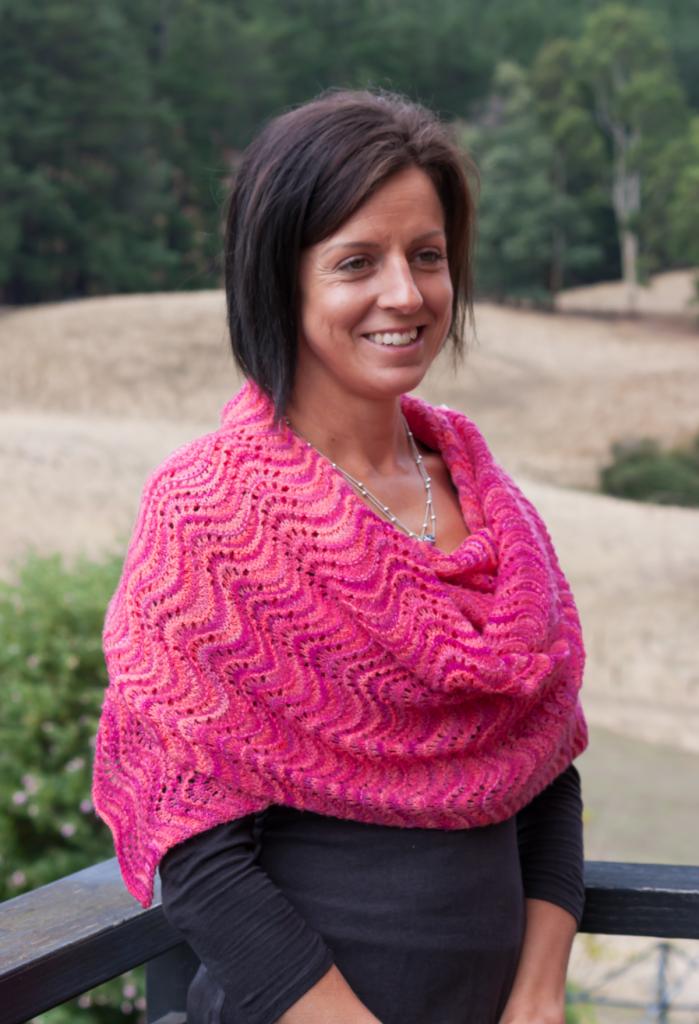 Click on the main image to view an enlargement of the exquisite finished garment.  Note: our model is wearing Malabrigo Lace Wrap in luxuriously long length.