Learn to Crochet Kit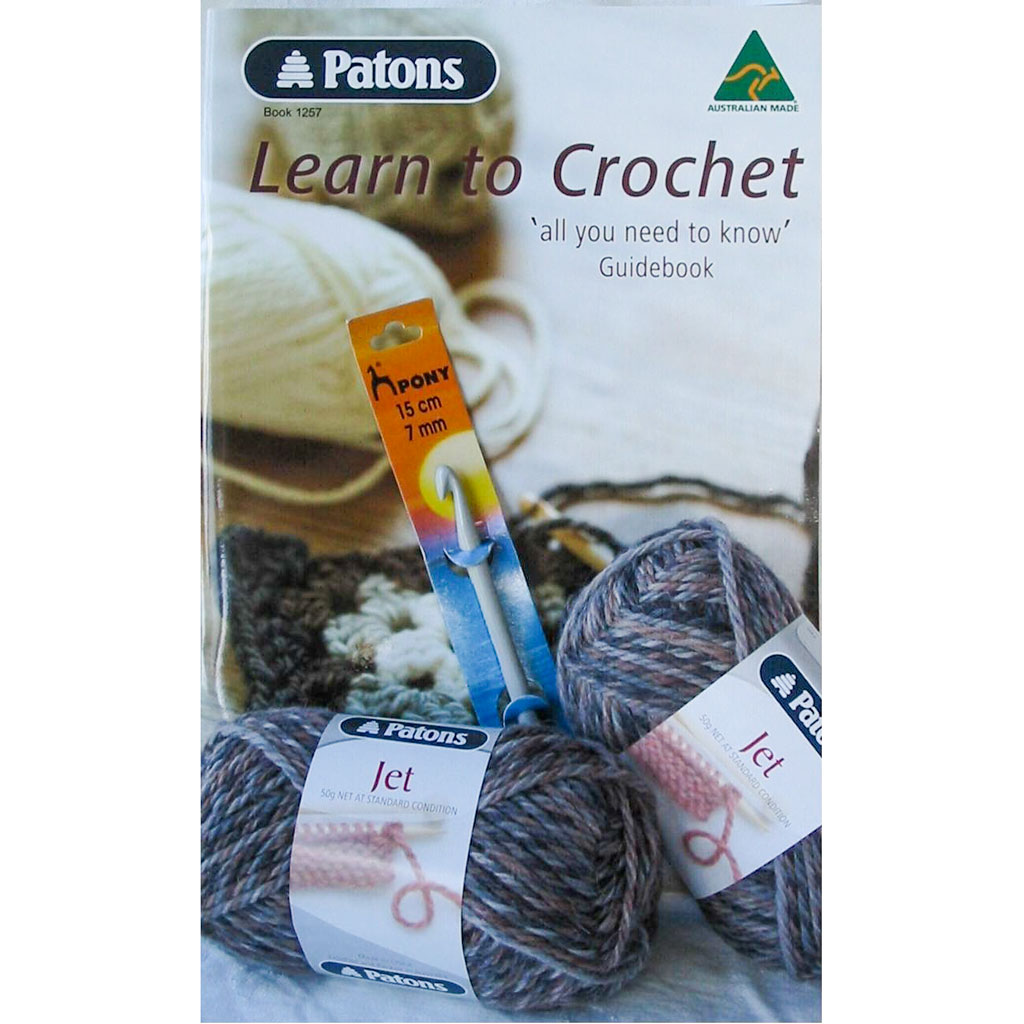 Our Learn to Crochet Kit is the perfect gift for those eager to learn the art of crochet. It contains:
- a copy of Patons 'Learn to Crochet', with step-by-step instructions and 20 projects to practice your technique
- 2 balls of Patons Jet Shade 819
- 7mm crochet hook
- pack of 2 wool needles
- Bonus festive season crochet pattern
- a copy of our current Knitting Yarns by Mail catalogue
Our Learn to Crochet Kit contains everything you need to complete the scarf project on p15 of the pattern book, so you can get started right away!
With $42.75 worth of value, you can purchase the Learn to Crochet Hamper for just $36.