Kit: Cashmerino Lacy Infinity KKA1718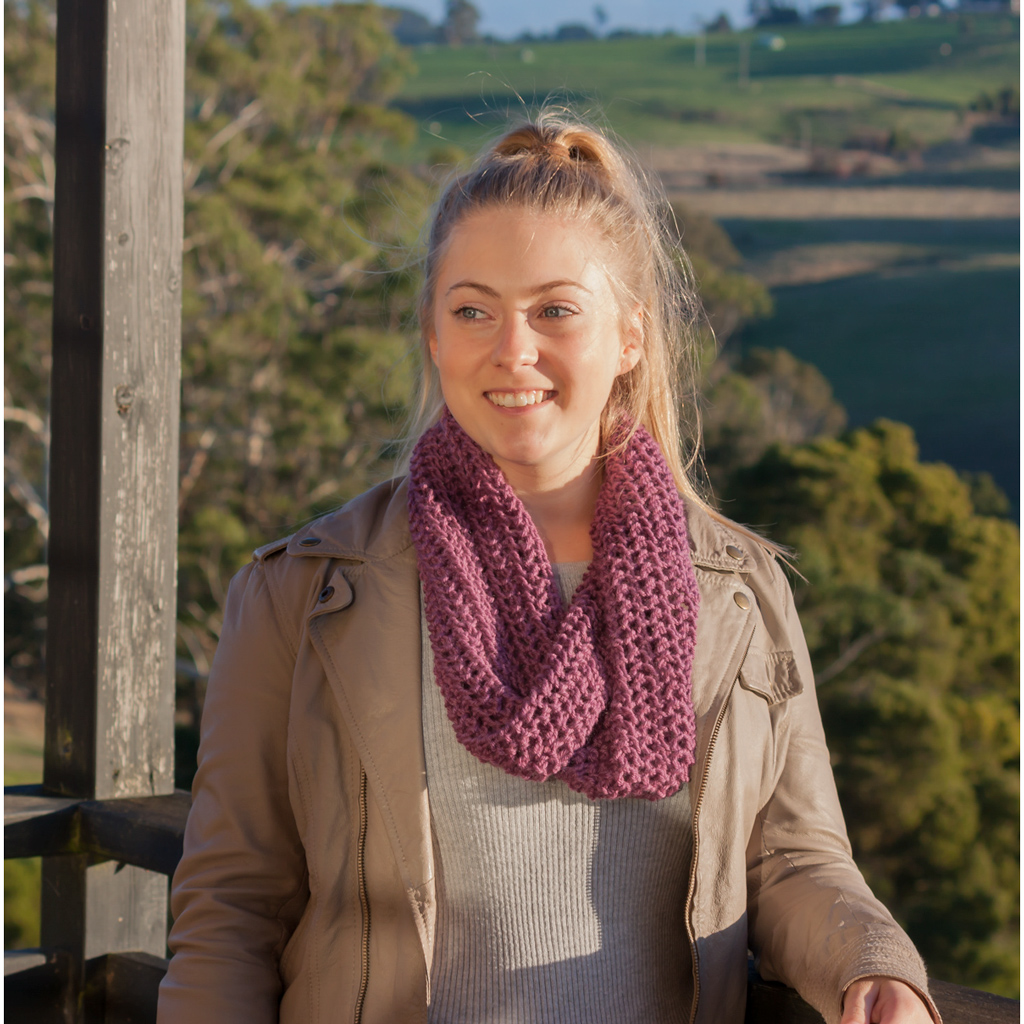 Discover a new world of colour; this kit now available in Tonal multi-shades, inspired by the shifting hues in nature.
Luxurious infinity scarf in premium Debbie Bliss Cashmerino yarn - an indulgent treat you can enjoy every day!
Your Cashmerino Lace Infinity kit contains:
2 balls premium Debbie Bliss Cashmerino Aran yarn
a copy of our exclusive Cashmerino Lace Infinity pattern leaflet
You will also need a pair of 7mm knitting needles and a wool needle (not included).
Our model is wearing the Cashmerino Lacy Infinity in Shade Mulberry.
Debbie Bliss Cashmerino Aran is a decadent blend of merino wool, microfibre and cashmere.  Spoil yourself with the soft cosy warmth of this luxurious yarn with a beautiful handle, made in Italy to high European standards.