Patons Young Fashion Knits Bk1260 Inca & Jet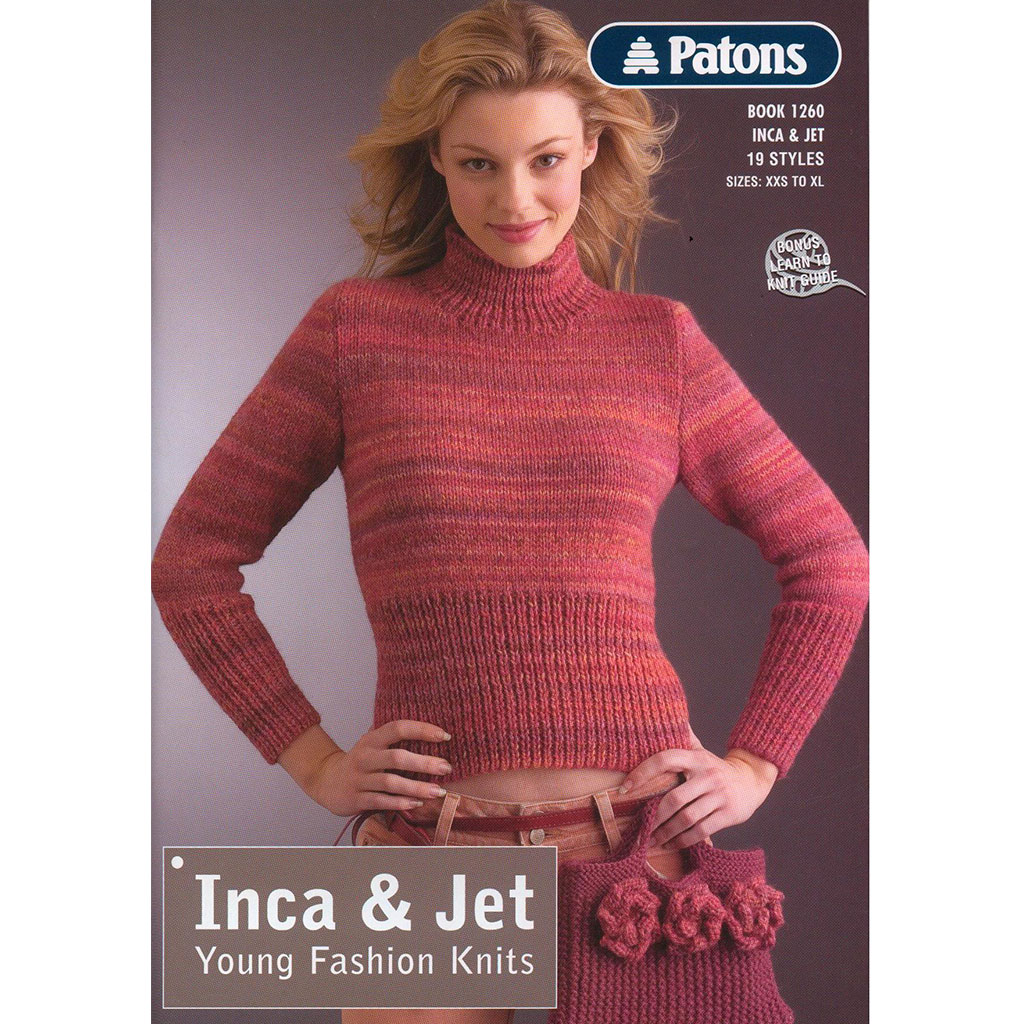 19 styles for Inca and Jet yarns in sizes XXS to XL.
Contains a variety of garments and accessories, including wrap, bags, crop jacket & cardigan, sweaters, coats, scarf, hat, fingerless gloves, belt, leggings, poncho and mini skirt. Most patterns are suitable for beginners or are easy knits. As a guide: Size Medium (90-95cm) rib sweater on the cover requires 12 balls Jet. Leggings 4 balls Jet. Cropped jacket requires 12 balls Inca. Small bag 2 balls Jet plus 1 ball contrast colour.