Kit: Pure Wool California Multi-Shade Beanie with Bow KKA1713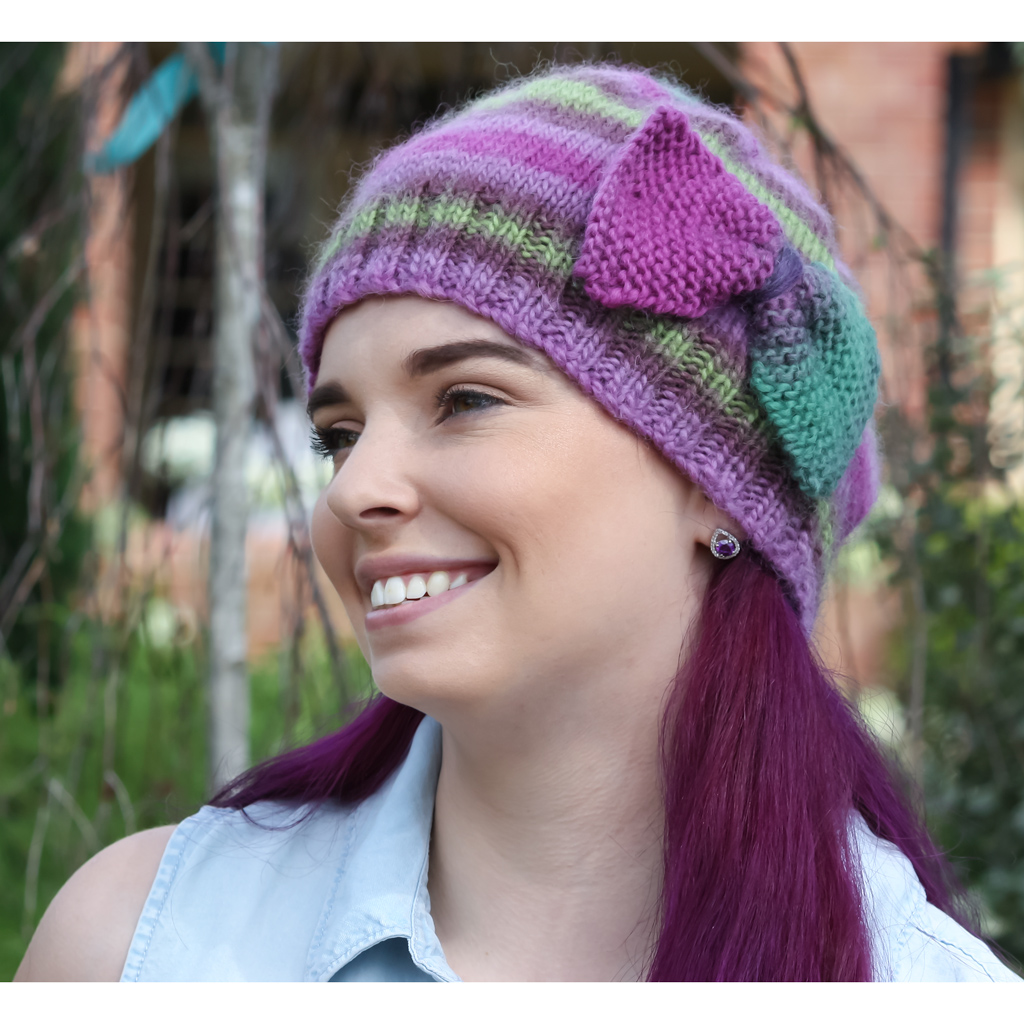 Feast your eyes on this pure wool beanie with decorative bow.  Wear with a neutral coloured coat to add a splash of colour, or match one of the stripe shades to your outfit to balance your look from head to toe.
The multi-shade beanie with bow pattern has been designed to fit an average adult (56cm diam.).
Your Pure Wool California Multi-Shade Beanie with Bow Kit contains:
1 ball Cleckheaton Californa yarn
a copy of our exclusive California Beanie with Bow knitting pattern leaflet
You will also need pairs of 3.25mm and 4mm knitting needles, and a wool needle to sew up (not included).
Note: our model is wearing our California Beanie with Bow in Shade Storm.
About Cleckheaton California:
Cleckheaton California is a pure wool loosely spun roving style yarn, in a range of multi-shades and on-trend brights perfect for fashion garments and accessories.  To care for your beanie, warm hand wash and dry flat in the shade; California is also dry cleanable.